The year 2020 is coming to a close. The world outside of the hip-hop community has been hectic. With COVID-19, the presidential election, and racial tension deeply effecting everyone, hip hop has continued to push through and produce great music for us to enjoy while the world proceeds to burn around us.
There are few artists that I really want to listen to when I need clarity and help me deal with whatever situation I am currently in. The number one artist I turn to is J. Cole. I feel like his music is always "right on time" for me. With the end of this extremely interesting year quickly approaching, a new J. Cole album will be "right on time" to end the year on a good note.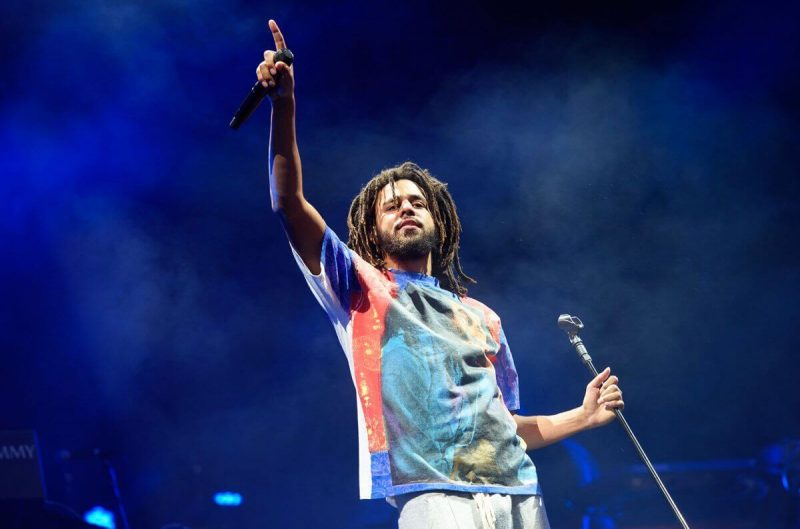 J. Cole Has Had A Subtle 2020…Music Wise
We only received a few singles from the North Carolina rap megastar this year. During the height of racial protest due to the murder of innocent black people around the country by the hands of police, there was also some added tension amongst hip-hop artists. In June, J. Cole released "Snow On Tha Bluff" to admit to his fans that he knows he isn't doing enough to help make a change in America with all the power he has obtained due to his stardom. He also wanted to address Chicago rapper NoName, who seemed to take aim at top artist who won't say anything to fight against police brutality during these troubling times with the platform they have.
-J. Cole, Snow On Tha Bluff
The song was met with very mixed response. Supporters of NoName interpreted this song as Cole trying to "shh" another black woman during a time when we should be coming together during these times of civil unrest. J. Cole took to Twitter a day after releasing "Snow On Tha Bluff" to clarify up his reasoning for releasing the song.
Morning. I fully support the song that came out last night.

Follow @noname. I admire her as a leader in these times. She's doing the necessary reading, listening, and learning for our people. Meanwhile, I'm just rapping.

We may not agree, but let's be kind to each other. ✌🏿 — J. Cole (@JColeNC) June 17, 2020
A month after this event, the Middle Child- rapper released two tracks off of the long awaited album "The Fall Off". On "The Climb Back" talks about rekindling his love for rapping again, and continuing his reign over hip-hop. On "Lion King On Ice" he reverts back to his "Young Simba" alter-ego he used back in his mixtape days. The Dreamville head honcho, used this song to reflect on his growth as a rapper from Fayetteville, North Carolina until now. He also brings up his sit-down interview with rapper Lil Pump and reminding everyone how correct he was on his career trajectory.
-J. Cole, Lion King On Ice
J. Cole The Basketball Player?
This year also marked the first year of J. Cole's sponsorship with German clothing company, Puma. He released his first signature shoe, RS-Dreamer and announced that he is going to attempt a professional basketball career. With the time he's been spending selling sneakers and practicing his jumper, he may have been sidetracked from completing "The Fall Off".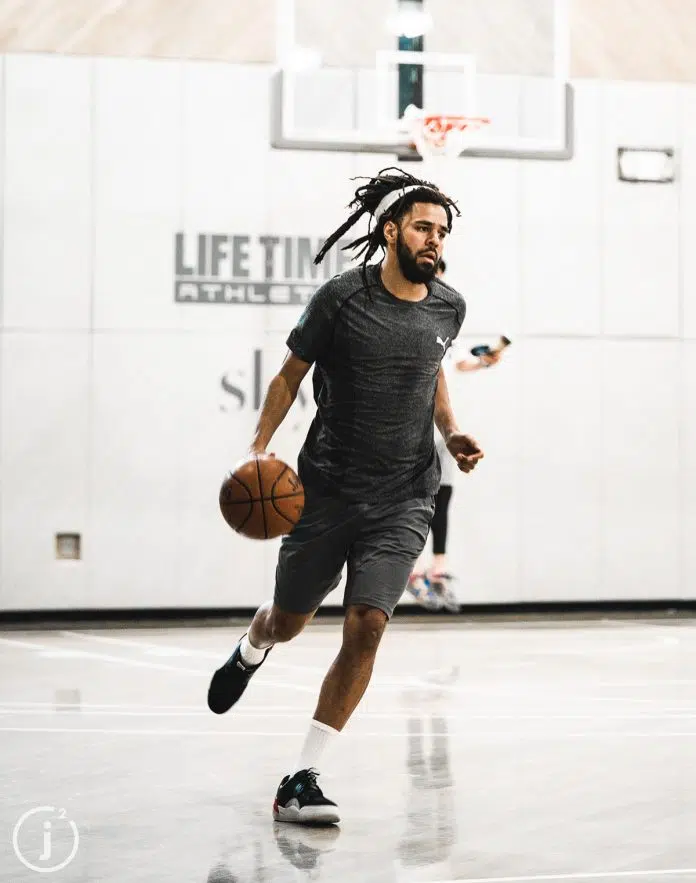 There Is A Pattern Forming
December has been a very big month for J. Cole for a few of his last projects. He released "2014 Forrest Hills Drive" on December 9, 2014 and "4 Your Eyez Only" on December 9, 2016. 2014 FHD was a complete surprise, because he didn't release any singles from the album or any other songs in 2014. In 2016, he released "False Prophets" and "Everybody Dies", where he took shots at the new generation of rappers and one of his former idols, Kanye West. With the release of two hot singles earlier in 2020, unintentional rap beef, and his own signature shoe, I think J. Cole has kept "The Fall Off" as the end cap to an eventful 2020 from the usually secluded star.
Will J. Cole release "The Fall Off" on December 9, 2020?