Wawa Sneakers, #WawaRuns End of Summer Promotion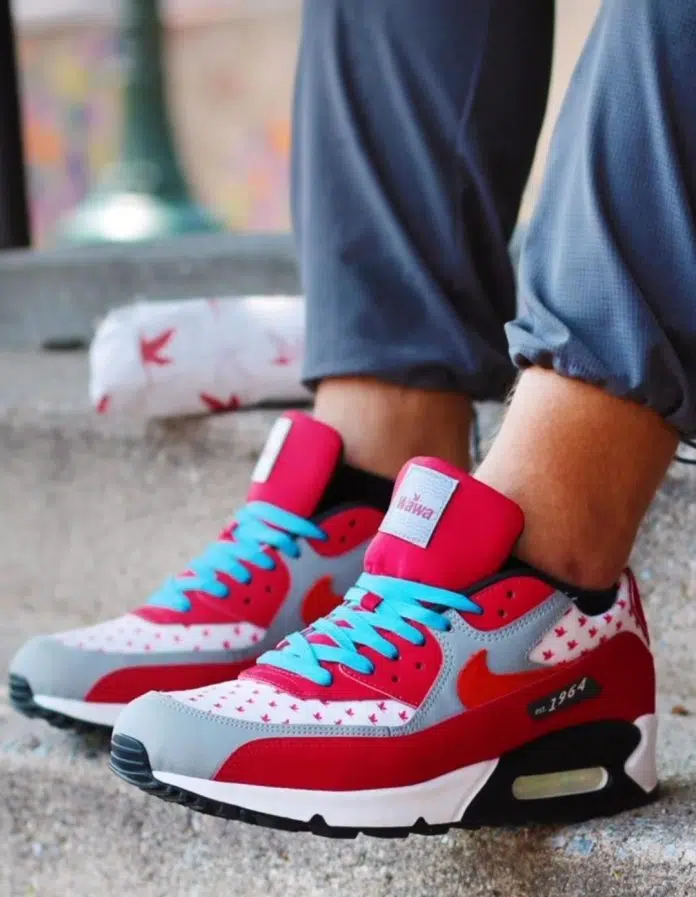 On Wawa's Instagram, the popular Delaware County, chain convenience store released a for their Wawa sneakers. These limited-edition Wawa sneakers will be a  collaboration with Philadelphia-based sneaker manufacturer, Garrixon.
How to Win Wawa Sneakers?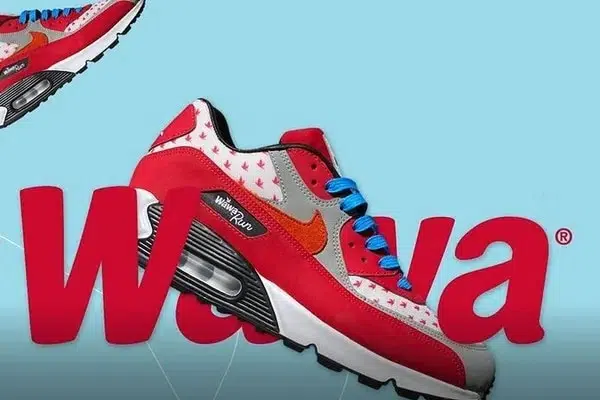 The sneakers will only be available through a social media contest,  #WawaRun for their End of Summer promotion. 10 fans will be selected and will receive a hoagie box design shoebox with the Wawa inspired sneakers inside.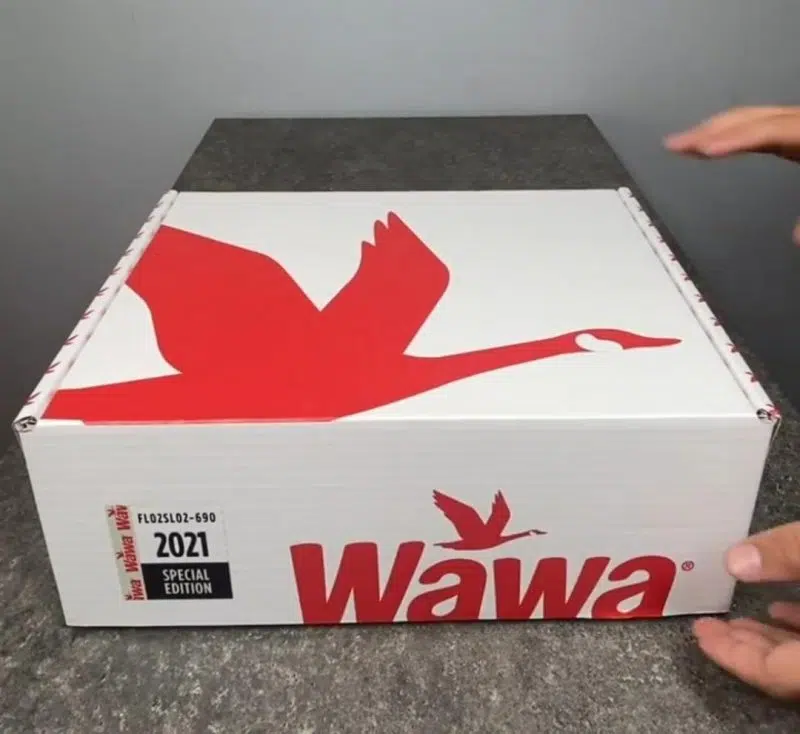 To enter to win, visit Wawa's Instgram follow share their post onto your Instagram story. Then, comment #sweepstakes on the original Instagram post. Additionally, participants can find the rules in the bio. Good luck.
Wawa Sneakers Design
The shoe's base is a classic Nike Air Max 90 running shoe. Then, it is  updated with colors and design inspired by Wawa.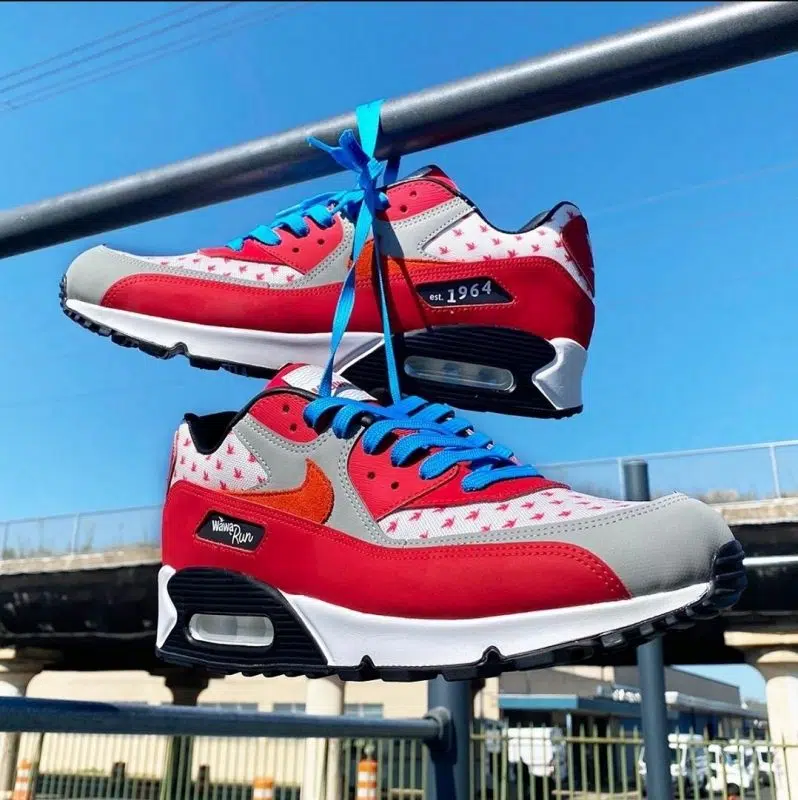 The Sneaker is predominantly red and white but have light blue laces. Also the Wawa sneakers feature their signature flying-goose pattern stolen from Wawa hoagie wrappers. Finally, the words "Wawa Run" is featured on the side of the shoe.