Social media feuds often get heated between celebrities. Though, no one has the worst record for starting feuds than rapper Eminem. A few weeks ago, the 48-year-old dissed major HipHop artists in the industry with his Murdered By Music-Side B Deluxe album.
Fans might recall how Eminem specifically targeted legendary rapper Snoop Dogg on his diss track "Zeus."  Clearly, the 8 Mile rapper didn't like being excluded from Snoop's top 10 list of top best emcees of all time. Now the Doggfather has taken to social media to express his thoughts on the diss track. Though, reports claim that Snoop's response has been hiding in plain sight for days now.
                    Eminem Has Enemies Everywhere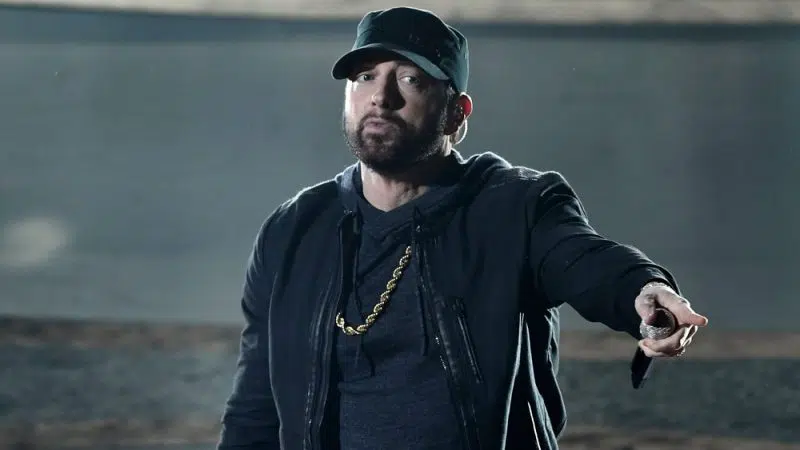 Eminem must have a hard time making friends in the HipHop industry. The Murdered By Music rapper loves firing shots at big name emcees like Nick Cannon, Drake and even Machine Gun Kelly. There's no mark he won't touch. Though, the rapper did make amends with Fenty Beauty business mogul Rihanna on Murdered By Music-Side B Deluxe. The gesture comes after the release of leaked lyrics where Eminem sides with Chris Brown over her 2017 assault. Unfortunately, that's where the silver lining ends on the record. The long list of diss tracks get progressively worse, especially when we reach "Zeus", the song in which Eminem refers to Snoop Dogg as an actual "dog." The "Godzilla" rapper, however, might want to start thinking up an apology track for the Doggfather, too.
            Snoop Dogg's Response Hides In Plain Sight
https://www.instagram.com/p/CI9QLIZHH1_/?utm_source=ig_web_copy_link
There are just some emcees you don't mess with. The "Godzilla" rapper may just regret going after the legendary Snoop Dogg. Though, the Doggfather only shared a rather subliminal response to Eminem's diss track "Zeus." Sources have been trying to get a response out of the "Sensual Seduction" rapper for days now but it's been hiding in plain sight all along.
Last week, fans took notice of one of Snoop's Instagram captions that they believe is his "quasi-response" to Eminem. "Before, if someone hated you, it meant you did something wrong. Now, it means you did something right!" Though the post doesn't mention Eminem's "Zeus" directly, fans think Snoop has already addressed it.
What do you think? Was Snoop's response hiding in plain sight? Or is his comment completely unrelated to the diss track?