Detroit artist Vezzo treats every opportunity as a tool for success. The rapper owns his own record label Iced Up Records , film production company Iced Up Films and clothing line Drank God Clothing . Additionally, he's the CEO of Iced Up Realty , providing affordable housing for Detroit residents. The rapper and entrepreneur has his hand in several business venues. 
On top of everything else, Vezzo's presence in Detroit's rap scene is quickly gaining traction. Since dropping his 2013 mixtape The Clarity , he's been on the fast-track to success. Vezzo continued to make waves in Detroit's rap scene with hit songs like "Dog Action" ft. Rio Da Yung OG and "Meg Thee Stallion" ft. Babyface Ray, GT & Veeze. Both tracks helped the Detroit rapper amass millions of streams and views on YouTube.
Moreover, he has collaborated with renowned artists in the rap industry like Big Sean, DJ Mustard, and G Herbo. At this stage, it's safe to say that Vezzo has already made a name for himself. He's already reached the top.
Recently, the savvy businessman released another epic mixtape  Rich Off The Prints 3  on June 16th. The record comes as the  highly-anticipated conclusion to his mixtape series of the same name  . Furthermore, the record's processors garnished 15 million streams across the board. Next comes Vezzo's single "The Commission" off his latest mixtape. On the track, Vezzo, leaves his life on the streets behind for luxury condos and expensive cars.
Vezzo Enjoys His Lavish Lifestyle
The Price Of Love actor and rapper has worked hard for his lavish lifestyle. Vezzo's anthology mixtapes Rich Off The Prints have shown the rapper living life on the streets, to grinding, and to reveling in his riches. Furthermore, Vezzo's newest track "The Commission" shows the rapper reaping the rewards of his hard work.
The accompanying video features the rapper and his collaborators Peezy & Payroll Giovanni standing around a large, white banquet table, toasting to their successes. Still, the rap trio keep things as real as possible, opting for black streetwear and foregin luxury cars over classy suits. Additionally, Vezzo's slick talk, rap flow just adds another layer of greatness to the song. In "The Commission", Vezzo trades in his life on the streets for power and wealth.
He's A Self-Made Man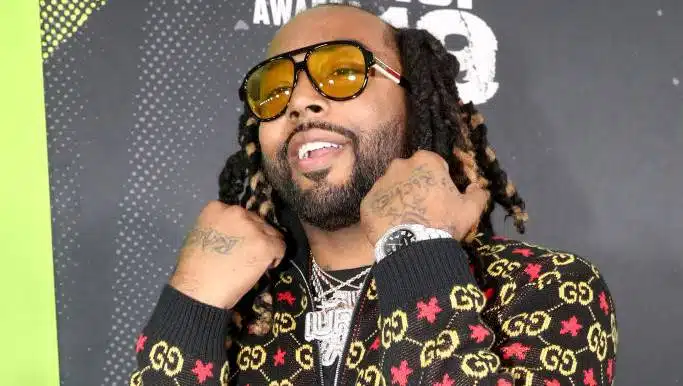 D-Town rapper Vezzo has come a long way in his life. His epic life story of overcoming hardships and now, living a life full of riches, is inspirational. Vezzo's recently dropped single "The Commission" arguably doesn't do the artist justice. He's rich beyond belief, but not in the way we think.
Once, Vezzo shared with audiences that materialistic things don't make him rich. Instead, he's rich and successful "in his heart." The man has invested in a diverse number of businesses out there, but he believes in giving back to others. In addition to owning real-estate and running a company, he's also teamed up with his mother to run The Rapper's Organization , which caters to helping underprivileged youth. Vezzo has established himself as quite the self-made man. Be sure to check out more music from Detroit's hottest emcee, Vezzo.
Links:
official site | instagram | twitter | youtube | spotify