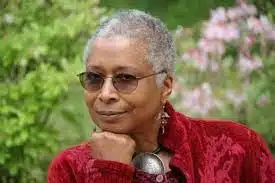 There is a saying that holds true: 'There is no history without Black history." America is collectively celebrating Black History Month for the entire month of February. Although there are some who oppose the celebration, the show is moving on! Brave soldiers like storytellers and authors use their guile and wit to inform the universe. There are countless books that tell of the African American plight. However, there are five books that stand out to us. Authors like Toni Morrison and others who put pen to paper to write about racial, social and political issues.
Here are five life-changing books by Black authors:
5 Life-Changing Books By Black Authors
1. Soul on Ice by Eldridge Cleaver
In 1968, Soul on Ice hit the New York Times Bestsellers list for its radical and militant approach to opposing the machinery of oppression. During Cleaver's incarceration at Folsom Prison in the early 60s, he composes a range of backbreaking essays to promote Black power. According to the Baltimore Sun, the book is regarded as demonic by some and as the most thrilling by others.
2. Corregidora by Gayl Jones
"No novel about any black woman could ever be the same after Corregidora." -Toni Morrison. Indeed, the classic causing a literary uproar in 1975 takes us back to womanism, slavery and love during the Jim Crow era. Known as Morrison's publication at Random House, it is one of the first books she would publish representing overlooked Black female authors.
3. The Fire Next Time by James Baldwin
The Fire Next Time is a provocative approach to examining the Civil Rights Movement during the 60s. Mr. Baldwin tell tales of his early childhood and bouts with racial injustices. He shares his personal experiences along with the Black plight in white America. Of course, this nonfiction piece would provoke Black consciousness and awareness when Black voices were void.
4. In Love and Trouble by Alice Walker
In Love and Trouble is a book of fiction proses illustrating Black love and growing pains. The stories tell of strapping Black women and their vulnerabilities. Upon its publication in 1973, the book would redefine how the world views the Black woman and their feelings, losses and desires.
5. I Know Why Caged Birds Sing by Maya Angelou
This autobiography of Maya's life is an inviting look inside her childhood in Stamps, Arkansas. The book is a legacy of literary rebellion at a time when certain issues were not a mention. Issues like childhood rape, from her own recollection, ends up landing the masterpiece on the banned list. However, the book would go on to reside in libraries, school systems and home bookshelves even decades later.