Tish Cyrus and Dominic Purcell Unite in Enchanting Malibu Wedding
Malibu, California  In pure act of love and commitment, Tish Cyrus and Dominic Purcell just walked down the aisle for a private wedding ceremony spreading joy as they exchanged their vows against the beautiful backdrop of Malibu. What this union speaks to is more than beyond romance; it's joyful celebration that speaks to everyone within earshot.
Radiating elegance, Tish Cyrus, 56 years old appeared on the occasion in a strapless lace overlay wedding gown. Accompanied by a delicate veil brushed gently with her attire displayed is classic timeless look. 53-year-old Dominic Purcell oozed charismatic charm impressionable in white buttoned up accompanied with smart slacks. Together they stood as testament to love that transcends age.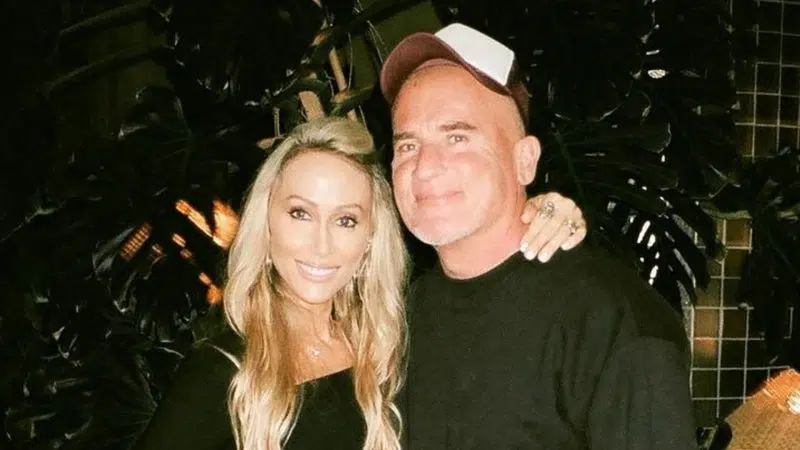 The wedding day shone with family bliss as the bridal couple's children, including the great Miley Cyrus, took center stage as part of the wedding party. This musical alliance between families underscored the union's greater meaning: signifying that no bonds were more unbreakable than those formed from this merger of two remarkable lives. Amidst a lavish setting at a Malibu mansion, offspring from the couple radiated unity and happiness — creating an atmosphere of undeniable joy.
The wedding ceremony was held in the back lawn of a Malibu mansion, allowing for the resplendent majesty of nature to speak for itself. The bridal party all dripping ice blue dresses with hair delicately accented and powdered readied themselves for ethereal roles. Purcell's entourage, in spotless white button-ups, harmonized with their surroundings. Amid this panache of vivacity though, the couple exchanged vows upon a carpet thrashed by white rose petals promising lasting love.
As guests gathered at the poolside, the excitement built. The swimming pool shone for love between the bride and groom. Surrounded by loved ones' laughter and touching conversations, Tish and Dominic sealed their vows within an intimate circle of family and friends.
Tish Cyrus' radiant celebration followed her engagement to Dominic Purcell, announced four months prior. Their relationship unfolded in the glare of social media. Now into a deeper story of profound connection and shared aspirations. Their April engagement confirmed that strong ties they had forged in midst of their whirlwind romance.
Before entering this new chapter, Tish Cyrus and Dominic Purcell carry their own unique experiences. Tish had been married to musician Billy Ray Cyrus, learning about love and commitment in different ways. Dominic, with his own story, had raised four children from the family he had before he met Tish .
In a shining testament to love's power and joy of unified families; matrimonial magic that lasts forever, the magic of second chances unfolds against the breathtaking canvas Malibu as Tish Cyrus and Dominic Purcell find happiness together.