The 2020 elections were a close call for many Americans. Luckily, presidential candidate Joe Biden and his vice president Kamala Harris won in the end. President Donald Trump will officially be removed from office in January of 2021. Though, not before he conducts his last and final duty of signing over the $900 billion Covid-19 Relief Bill passed by Congress on Monday. The latest bill comes as a continued effort in providing financial aid to struggling Americans during the epic pandemic. However, the new stimulus bill isn't setting well with Americans, given that the new stimulus check will only ring in at $600.
    Details On The New Stimulus Bill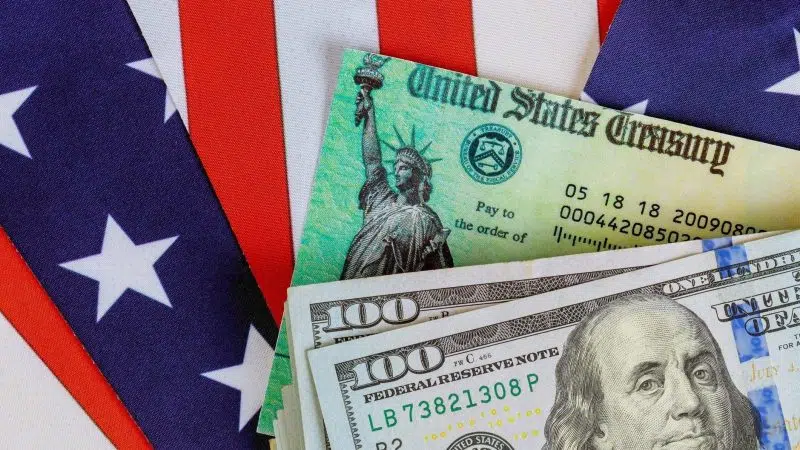 It comes as a shock to many that the government is only willing to give away $900 billion through the  Covid-19 Relief bill. That number is a far cry from the $2 trillion Donald Trump spent to the American people earlier this year. There's nearly a $1.1 trillion difference. The new stimulus bill has been in debated over for several months and now that's finally here, it doesn't live up to expectations. While the relief bill is less than impressive, so is the next round of stimulus checks of only $600.
Despite the negatives of the new $900 billion Covid-19 Relief Bill, some good will come out of it. CNBC reports that the bill will cash out $69 billion for testing and vaccine distribution and $82 billion for colleges and schools. Additionally, struggling businesses will have access to $284 billion more in loans. Probably the biggest help will be to the jobless and poverty-stricken Americans. The new stimulus bill will provide $300 in enhanced unemployment insurance, weekly, for 11 consecutive weeks. Rent and food assistance will also be provided through the bill. Many of these details seem promising but it's unclear if the bill will provide any real assistance toward struggling Americans.
What You Need To Know
The new Covid-19 Relief Bill doesn't offer much but something is better than nothing at all. Even more so, much of the public will have access to the new stimulus bill and all the benefits it has to offer.
The qualifications for the $600 stimulus checks will follow the same guidelines as the CARES Act bill. Americans who identify as single and make less than $75,000 or are married and make a combined income of $150,000 will qualify for the entirety of the checks. Dependents under 18-years-old and living under the same household will also qualify for the $600 stimulus check. However, people who make more than the $75,000 will naturally receive less. The American Treasury predicts that we should be start seeing the stimulus checks appear in our bank accounts as early as next week. Better late than never.