Sixers Have A Home-Court Advantage
The Sixers have a home-court advantage this season.The city of Philadelphia is home to some of the most intense fans in the country. Fans are not afraid to let their feelings be known. If a team or player is struggling in Philadelphia the fans will make sure they are aware of this. But this also means that when teams are performing well the amount of love they will receive is almost endless.
The Sixers have gone to have their share of struggles this season. When it comes to playing at home though they seem to have no issue playing on an elite level. In the 2018-19 season, the Sixers started the season off 10-0 at home. This is something that the 76ers have been able to do once again this season.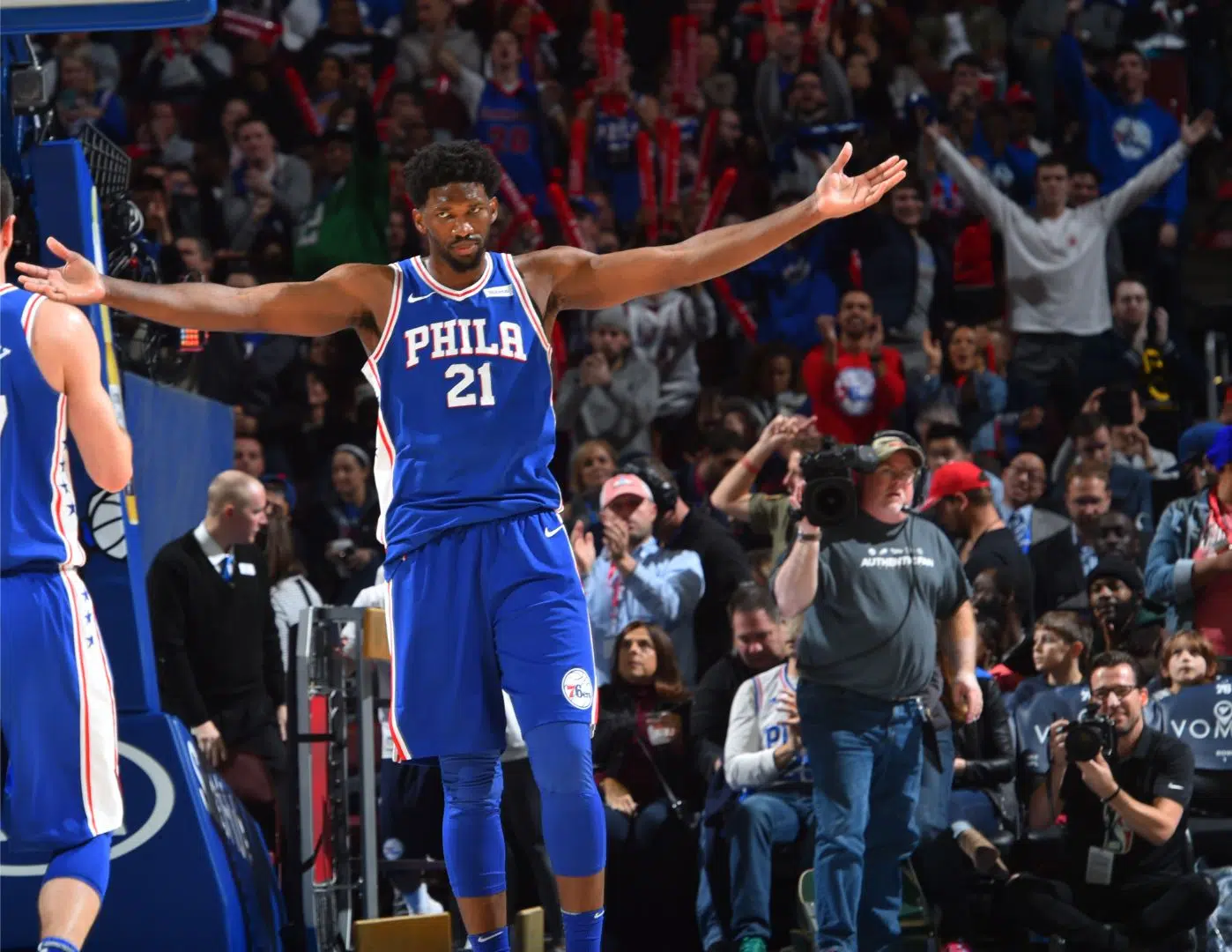 Embiid Can Lead The Team
Joel Embiid is ready to lead this team. In a 101-96 loss to the Toronto Raptors on Monday, November 25, 2019, Joel Embiid played the worst game of his career putting up zero points. Although this was a low point of Embiid's career this is not representative of how he has been playing, in general, this season.
The Sixers have a home-court advantage this season and this is something that has been fueled by Embiid's performances. Embiid has been able to grab over 10 boards within each of his last 7 games in Philadelphia. Along with this Embiid has put up multiple impressive performances in recent games at home. These efforts can be seen by showings against the Pacers, Raptors, and Kings where Embiid has been able to score at least 27 points each game.
Sixers Are On A Hot Streak
The Sixers' home-court advantage has allowed for the team to start the season off winning their first 10 games at home. These wins can be attributed to great play from key players such as Joel Embiid and Ben Simmons. Along with performing quite well at home, the Sixers have been able to perform on a great level in general as of recent.
Out of their last 9 games, the Sixers have won 8. These wins were able to occur due to a range of players stepping up. In the Sixers win against the Utah Jazz on Monday, December 2, 2019, Tobias Harris was able to have a strong showing of 26 points. Another player who was essential in this win was Al Horford who was able to score 17 points
Can The Sixers Keep It Going?
The Sixers have been playing great as of recent as well as at home throughout the entirery of this season. Joel Embiid has been able to lead this team with strong performances along with help from other quality players such as Harris and Horford when needed.
What do you guys think though? Can the Sixers' home-court advantage continue? Or will the efforts of the season begin to wear on the team?