Newcomer Jay Critch continues to put on for his hometown with each and every new record. The Clinton Hill, Brookyn rapper has been repping for his city since his early teens. After watching his brother rap, Critch developed a passion for the craft as well. Together, him and his brother grew up listening to elite rappers like Fabolous and Lil Wayne. Eventually, Jay Critch developed his own unique sound, with his brusque rhymes and cool demeanor.
The young emcee, at just 24-years-old, has managed to have the whole city of New York backing him up the whole way through. Jay Critch has dropped a few hit records like "Fashion" that have made him a standout act in the city. It wasn't long before his rising presence in New York's rap scene caught the eye of publications and other emcees like Rich The Kid.
While working under the direction of his mentor, Rich The Kid, Critch dropped his newest track "Lefty." If you're a fan of the Rich Forever series, you'll definitely love Jay Critch's new record. In the song, the Clinton Hill native reminds everyone that New York is the only city that breeds raw talent.
Jay Critch Makes The City Of New York Proud
New York rappers always have a proud air about them. They love putting on for their city and most of all, they never back down from a challenge. Clinton Hill's golden boy Jay Critch certainly doesn't cower at the sight of another competitor, even if it is his mentor Rich The Kid.
In "Lefty," the rappers ping-pong back and forth, trying their hardest to outdo each other. Furthermore, Rich brags about all the things his money can buy, while Critch focuses more on making good investments and tough talk. Moreover, the music video finds the rappers showing off their foreign, luxury cars and getting lit within the luxurious walls of a mansion. Clearly, both emcees stand proud and own the moment, putting on for New York.
He's Ready To Make His Mark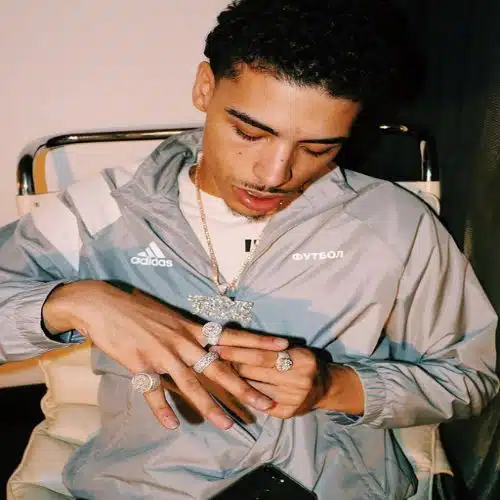 There's no doubt that Jay Critch's rap career will take off in no time. At the rate he's going, releasing music like an automatic gun, he's sure to reach stardom at some point. So far, Critch has dropped the following tracks in the last few months; "Close To Me/Active" and "Born With It." Currently, he's putting in long hours at the studio, gearing up for his follow-up to his 2021's Critch Tape. The rapper is hungry and ready to make his next move. Catch up on more from New York's up and coming rapper Jay Critch this year.
Links: instagram | spotify | youtube | twitter | facebook | soundcloud | tiktok