HipHop icons continue to shift the culture through song, dance and especially style. Rapper Lil Kim fundamentally changed the "feel" of HipHop culture but not just by her unique rap flow alone. Everyone remembers the rapper's iconic MTV VMA's lavender ensemble she wore in 1999. Lil Kim tells PEOPLE Magazine all about the look and how her good friend Missy Elliot inspired it.
                  Her MTV VMAS Lavender Ensemble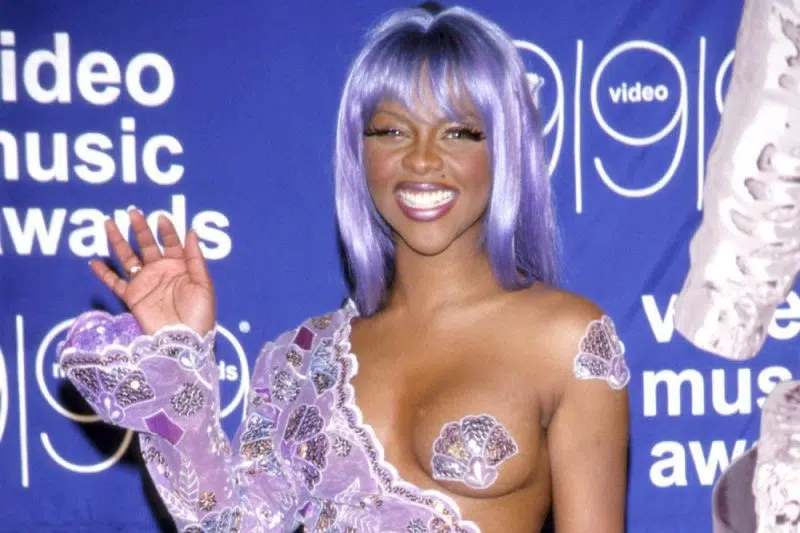 Fans love hearing celebrity backstories behind some of their most memorable moments throughout their careers. In speaking with PEOPLE Magazine, Lil Kim discussed everything from her rough childhood to her relationship with Biggie Smalls. The trailblazing rapper even retold the hilarious story behind her iconic MTV VMA's lavender ensemble.
The "Crush On You" rapper explained that she endured so many wardrobe malfunctions that films started poking fun at her 'nip slips.' Even her friend Missy Elliot used to make fun of her. "I used to get laughed at by the girls, and Missy once suggested, 'Girl, your nipples pop out so much. Just come outside one day with one nipple out,'" the star shared with PEOPLE Magazine. What started as running joke, however, eventually became a reality. Lil Kim's stylist Misa Hylton soon went to work on making the rapper's icon lavender ensemble.
                         A Purple Wig To Match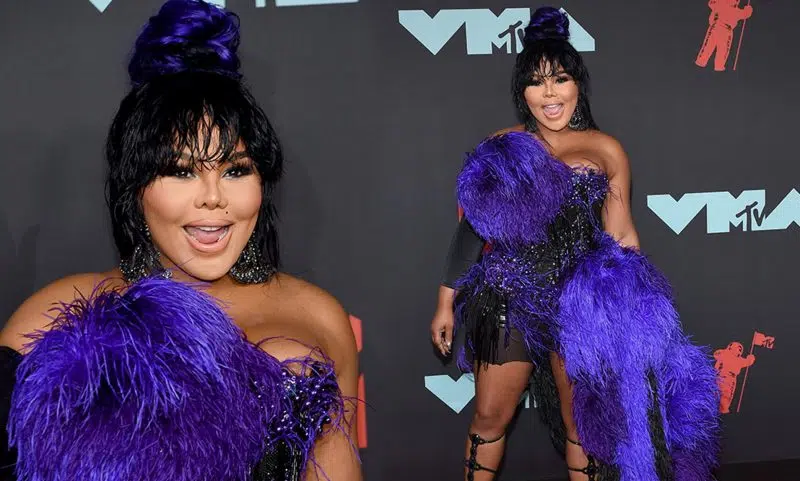 Lil Kim gave 'nip slips' a whole new meaning after flaunting her lavender ensemble at the 1999 MTV VMAS. Though, the looked wasn't complete until after Misa Hylton made the matching lilac wig. Oddly enough, the wig happened by accident. Lil Kim shared with PEOPLE Magazine that "her stylist accidently colored her originally blonde wig purple" just 30 minutes before showtime. It worked in Lil Kim's favor, since she already planned to wear the lavender ensemble that evening. The outfit made Lil Kim on the most iconic female rappers of her time.