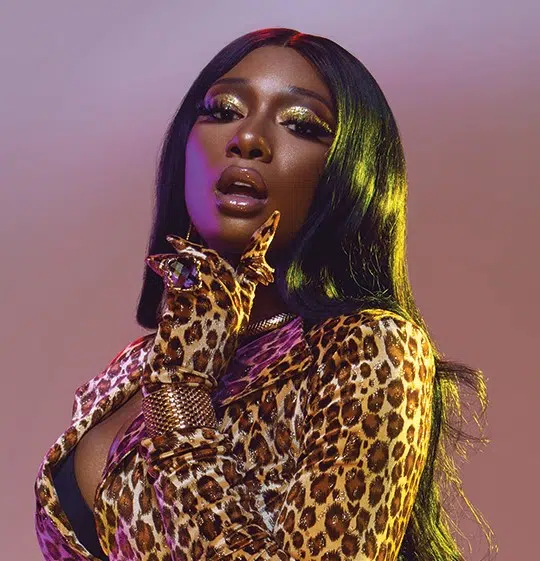 The hottest hottie is coming out with a new album, y'all! Meg Thee Stallion is back at it again. Well, when isn't she ever at it? Texas superstar Stallion is breaking them all down like dominoes this summer and collecting her coins too. Shorty is a face of Nike, according to Nike. She is sharing her fitness journey with all her hotties out here.
"I consider dance, performing, and rapping as my passions. And if you believe these don't require hard work, effort, and sweat, you're mistaken." wrong," Meg Thee Stallion explained.
Winning. Although the rapper is in the midst of a legal debacle with Tory Lanez, she is choosing the high road.
Meg Thee Hottie's New Album
"Tina Snow" is releasing some Texas heat after her most recent collaboration with Future.  Future and Meg dropped, "Pressurelicious" less than a week ago, according to HypeBeast.
Of course, Meg takes to Instagram to announce the big news via her story. On a split post, one side would be Meg laying on her side with one half of her body in flames rocking blonde tresses. Other side: "So happy abt my album, it's finished, it's for the hotties. It's honest, it's me. It's real."
According to American Top 40, collaborations include Sauce Walka, Dua Lipa(Sweetest Pie), and Future, of course.
Megan keeps a poker face amid a copyright infringement suit along with Big Sean for their song, "Go Crazy." Nothing can stop this Texas hottie! Will this be the top female rap album of the year? Fans are happy to hear the Meg is finished with the album; however, there is no release date! Could this be a mid-summer album or will it be something hot for the fall? We know how Meg keeps it hot all year.
HypeFresh looks forward to hearing the success of the new album!