While some comedians are just born funny, others have to discover their funny bone. After making her successful debut on SNL, Kim Kardashian has become a bit of a secret comedian herself. Recently, the former reality star made a toast at her friend Simon Huck's wedding nuptials that offered another round of marriage jokes. Clearly, Kim K has a sense of humor about her failed marriages.
Kim Kardashian's Self-Deprecating Jokes about Her Failed Marriages
Unfortunately, Kim Kardashian has a hard time making any marriage last. In fact, the beauty mogul has been married three times and still can't find the right man. Kardashian first tied the knot with Damon Thomas from 2000 to 2004. Years later, the SKIM's CEO wed Kris Humphries from August 2011 through October 2011. Then her most recent marriage to Kanye West lasted from 2014 to 2021 when she filed for divorce in February. Making matters worse, now she's left with four kids from her last marriage.
During Simon Huck wedding nuptials, Kim K joked about not being great at married life. Once the cheering dies down, she joked to Huck and his husband-to-be, Phil Riportella,
"I was a bit confused because I haven't quite figured out this marriage thing myself. So, I'm not sure what advice I can offer you all tonight."
Furthermore, fashion Journalist Derek Blasberg shared footage of the funny moment Friday on his Instagram story. It was titled "SKIMS founder 'in her element' while speaking to 'the happy couple:' Huck, 38, and his fiancé, Phil Riportella." Pretty sure everyone had a good time, especially Kim Kardashian.
Checking for Kim K's Royal Blue Dress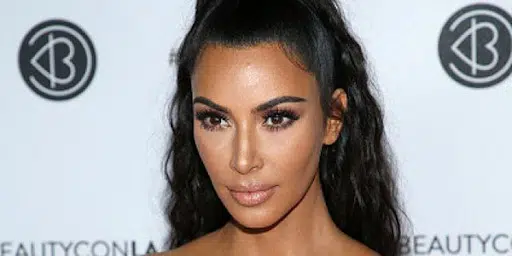 Kim K maybe great a delivering wedding speech and making jokes about her failed marriages. Though, she's always and foremost, slaying the fashion game with her killer outfits. At her friend's wedding nuptials, the 41-year-old donned a royal blue dress and large sparkling earrings. Her dark tresses pulled into a sleek up-do. Obviously, making jokes while looking good doesn't hurt.