Superstars aren't always serious in front of the cameras. In fact, the behind-the-scenes footage show just how silly stars can be. There's a whole load of pranks, jokes and even parodies that happen on set. Shenanigans aside though, celebrities can be serious when the cameras aren't rolling. Ahead of his newly released music video for "Honest", Justin Bieber revealed that his wife Hailey Baldwin inspires his music.
JB Calls Hailey His Inspiration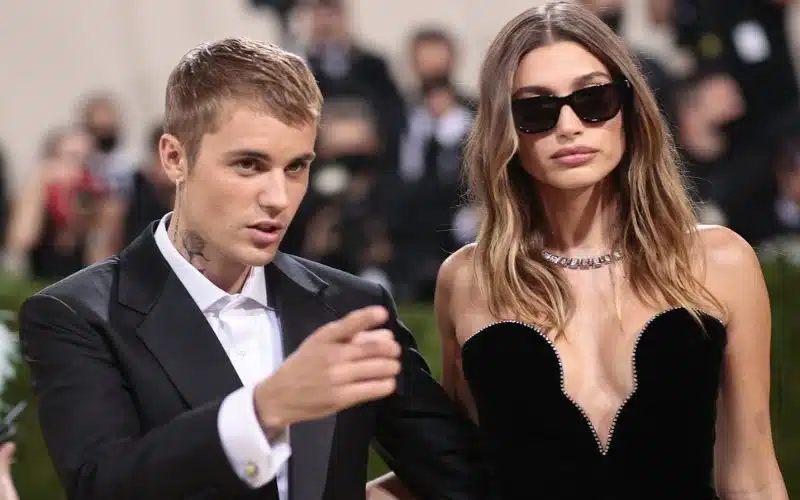 Justin Bieber loves love. He even believes in the power of love. Most of his songs, often being of the romantic variety, discuss his past relationships. Though, the most important relationship to him is his marriage to wife Hailey Baldwin aka Mrs. Bieber.
During a recent interview with Sirius XM's Pandora NOW, JB admitted that much of his musical aspirations come from his wife.
"Love is kind of like the foundation of life . . . kind of like my music in general," the 28-year-old said.
Those are some deep words of affection there for his wife. Furthermore, Justin Bieber went on to say that Hailey has the final say so on all his music projects. It's like the old saying goes, happy wife, happy marriage.
Justin Bieber Teased New Music Video
Speaking of which, Justin Bieber's new song and video for "Honest" featuring Don Toliver, just dropped. Not to mention, there's quite a few references about Hailey Bieber throughout the song. It's plain to see his wife acts as the biggest inspiration behind his music.
Ahead of the song's release, JB even teased the song's release to Sirius XM's Pandora NOW. He even goes on to say that it's a music project dear to his heart. Pretty sure Hailey Bieber loves that sentiment. Additionally, the popstar made a proclamation to his fans, noting that he "will continue to make good music until the end of his days." He's a lover and a fighter. How can anyone not love those qualities in a guy?
What do you admire the most about Hailey Baldwin inspiring her husband Justin Bieber?