<
ol>
Last weekend, all anyone could think of was the NFL Super Bowl. Of course, everyone had a tailgate party. However, Justin Bieber and his friends didn't have too great of time this past Super Bowl weekend. Rather, the Pop star's celebrity-filled afterparty in Los Angeles went south fast after turning into a huge shootout. Several people were injured, while others, unfortunately, died at the scene. Talk about the worst time to have an afterparty.
A Shootout Erupts At The Party
There's a great way to start the weekend and a bad way. In Justin Bieber's case, the weekend didn't start off great. Last Saturday, Justin Bieber held a private concert at the Pacific Design Center in West Hollywood. Afterwards, the pop star held an afterparty at a Beverly Grove restaurant, the Nice Guy. However, the night turned violent when an altercation broke out between several individuals at the party.
According to the Associated Press , an unknown suspect fired gunshots before fleeing the scene. Furthermore, the shooting occurred at 2:45am in the morning in the 400 block of North La Cienega Boulevard. A neighbor of the Nice Guy who witnessed the shootout said that the shooter fired 10 to 12 shots. Hopefully, police crack down on the gunmen.
Celebrities Left Wounded At Justin Bieber's Afterparty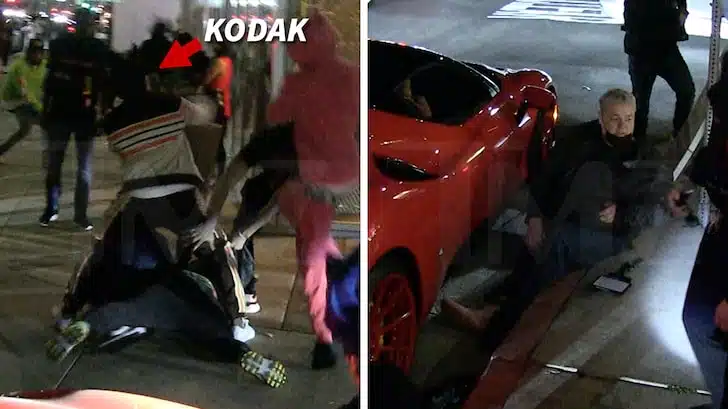 More details surrounding the shootout reveals that a few celebrities were wounded at JB's afterparty. In total, four people sustained injuries during the shootout, including Kodak Black who sustained a leg wound. As per the Los Angeles Times, the rapper was also involved in the violent altercation.
Other celebrities involved in the shootout were Amazon Founder Jeff Bezos and his girlfriend, TV host Lauren Sanchez, "Hamiliton" actor Anthony Ramos and NFL Hall-of-Famer Tony Gonzalez. Fortunately, the LAPD reported that the famous victims remain in a stable condition.
Hopefully, Justin Bieber walked away from the shootout unscathed. Right now the police have no leads on the gunman, but they'll soon nail the shooter.