First Woman Vice- President, Kamala Harris, annoyed living out of suitcase in Blair House, among extended renovations.
Kamala Harris been waiting two months and getting frustrated.
It's been a long two months for First Woman Vice President, Kamala Harris. The first Woman Vice- President, hasn't been able to move into the private residence One Observatory Circle, designated for Vice President and Family, at the Naval Observatory. It is located two and half miles away from the White House, where President Joe Biden resides.
Kamala Harris made history as the first Woman , Black and Indian, Vice President in the 2020 Election. The location to which both Harris and her husband, Doug Emhoff, reside is not lacking. Blair House has all the amenities of a luxary hotel but Harris and Emhoff are craving the comforts of laid back vibe, they most associate with being home. Harris is excited to get settled in and get starting working alongside President, Joe Biden. Harris is determined to be more than ornamental, she has been named the point person for the immigration policy.
Renovations taking a little long. What is being done?
The private Vice President's residence was in need of major  foundational work as it has been in existence for 128 years. Naturally repairs and updates in order. These renovations are said to include a $3.8 million contract for "plumbing, heating and air-conditioning contractors." The kitchen will also be updated, due to a request from the first woman Vice president. Harris' love of cooking, means it is a room that will get a lot of use, upon moving in. 
"It is a home with a lot of history and character, but over the years the Navy has kept it well-maintained and upgraded it,"
-Elizabeth Haenle, residence manager and social secretary for former Vice President Dick Cheney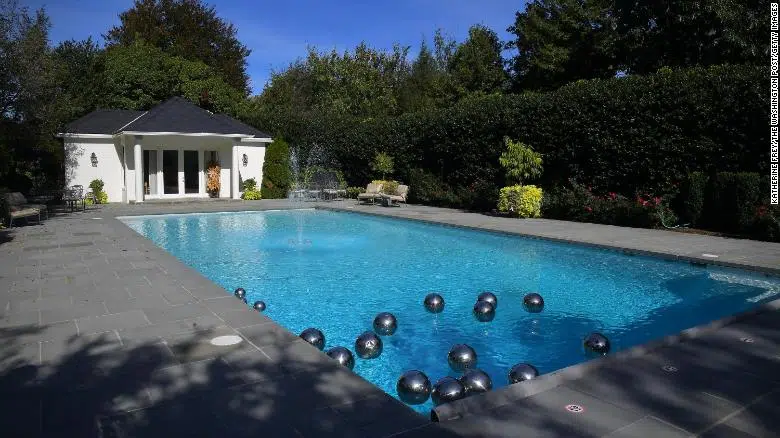 Home: One Observatory Circle
Still, home will look plenty different from what they are used to. Biden is all too familiar with the residence having lived there himself, during the Obama administration. One Observatory Circle residence is a 80 acres with plenty of space to walk, swim, even ride a bicycle without every leaving the property. It also allows for a bit of privacy that is secured by 13-gated acres of land on the Naval Observatory compound. Privacy will be something Harris will need. The California native, made history in the recent, 2020 election, making her infamous for years to come.