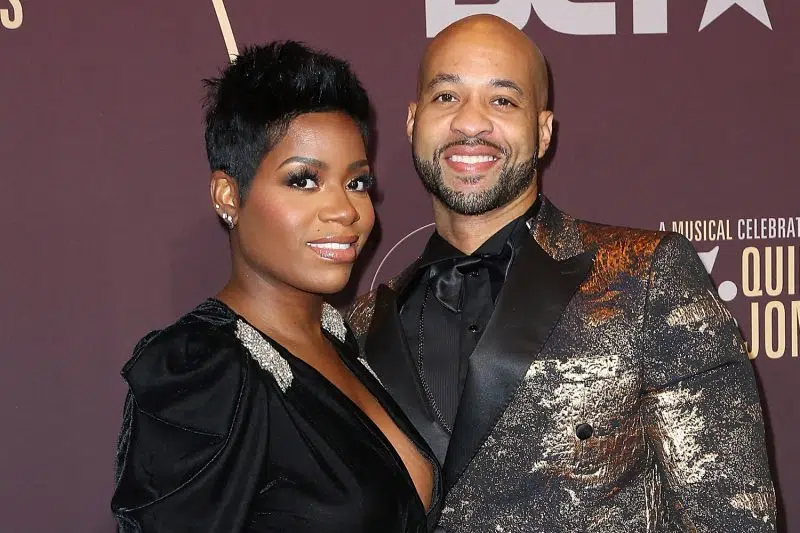 Fantasia Shares Good Baby News
Fantasia overcomes fertility challenges as she prepares to welcome her third child.
 The singer repeats advice from doctors in her Instagram video: "Keep trying and you will conceive," Fantasia said before standing up and revealing her baby bump.
Her husband Kendall Taylor joins in with excitement. He seems thrilled about the idea of adding another member to their blended family.
"We having a baby, cuz," Kendall said after kissing her belly. "Listen to me, a little Taylor baby on the way in these streets."
A Weight Has Been Lifted Off Her Shoulders
Fantasia continued by saying that she can finally be free after hiding her pregnancy from fans.
"Listen, I was trying to hide it as long as I could from y'all, but I can't ever hide," said Tasia. "Keep waiting on God. It was really starting to depress me and him. They said my tube was closed."
Fantasia goes in further on the details from the doctor:
"They kept talking about in-vitro," Kendall added. "They wanted to do artificial insemination. I was sitting in that doctor's office like, 'I hear what y'all saying, but I know what God showed me.'"
Fantasia tells fans what her truth was. She, like many other celebrity women, has found it difficult to keep such news from the public.
"Whew, now I can be free," said the Grammy Award-winning singer. "Because, honey, I be over here struggling. Sleepy, nauseated."
Kendall offered encouragement to families who may have a hard time getting pregnant. When Fantasia felt like giving up, she believed God made a way for her. After numerous negative tests, she was relieved to know that she successfully overcame her apparent infertility. 
An Addition To The Family
Fantasia is the loving mother of two children from a previous relationship. She also has a stepson, Kendall's son. However, the couple is super excited to welcome their first child together. More blessings to them!