An artist who can do it all and then some is hard to find in a new. Though, British-born Italian-Australian singer has all the above. Aside from the pipes, she also works as a songwriter and producer. Furthermore, she's learned from the best from the likes of Bill Withers, James Blake and even Frank Ocean.
She also has experience in psychology, where she worked as an advocate for the mental health of adults and children who were sectioned. With so much experience bundled up into one person, it seems unfair that she started into the music business late. Nonetheless, her immense talent and gift of song makes up for it. Lyves has been recognized for her ability to channel advocacy, healing and empowerment in her music.
Furthermore, the British born artist has been racking up the charts with her music. She has 60 million streams online and received critical acclaim from publications like Rolling Stone and NME. Clearly, on the fast track to success, Lyves took a beat for 2 years to hone in on her skills before recently returning to the limelight. Now bringing forth a new era of music, Lyves songs have become rawer, emotive and more vulnerable. Additionally, her music contains a perfect mesh of genres, ranging from Motown to folk and experimental electronica. Versatility is the name of the game.
Recently, the multi-talented artist announced plans to drop her latest single "Shame" on September 23. The track comes ahead of her upcoming, 5-track EP Change set to drop November 18. In "Shame," Lyves continues to push the envelope.
She's Not Afraid To Take Risks With Her Music
View this post on Instagram
Clearly, Lyves has something to offer for everyone. The singer doesn't stick with just one genre and she's constantly keeping her music fresh. Written and produced by Lyves herself, "Shame" comes as her boldest track yet. Not to mention, the track finds her continuously knocking down barriers and making music to her heart's desire. She continues to push the envelope with the R&B genre, moving it into a more progressive and forward-thinking space.
Lyves Beats To Her Own Drum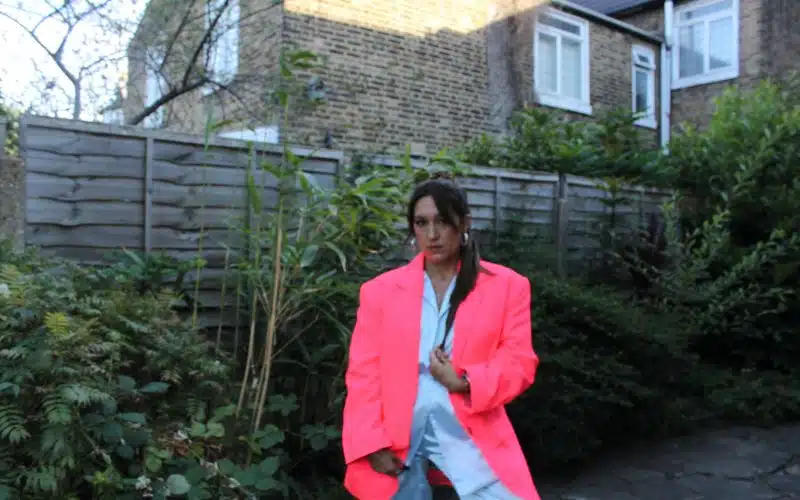 When it comes to Lyves, she's never afraid to do the unthinkable. The eclectic and alternative sounds of "Shame" make the track come together in an interesting way. She definitely has something new to offer.
In speaking about the process of crafting her second single off her EP, Lyves shared that she "wanted to make something fierce that represented me." The artist accomplished just that. Be sure to catch her new track "Shame" and upcoming EP Change dropping this fall.
Links: