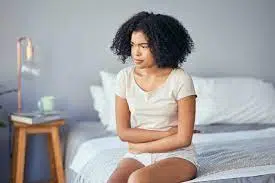 Endometriosis is a monster of the reproductive system in the female anatomy. Though it is a disease that effects all women, it seems to be more prevalent in African American women.
According to the National Library of Medicine, there is a comparison of endometrial disorders in African American women and African-Indigenous women.
Studies show that the disorder is less prevalent in African-Indigenous women. There is also  a significant amount of African American women reporting more cases. However, these reports come from private practices more so than public hospitals.
Furthermore, African-Indigenous lack access to medical advancement for diagnoses.
What is Endometriosis?
Endometriosis is a gynecological disorder that affects 20-25% of women in the United States. The abnormality causes lining in the uterus to grow outside of the uterus. This causes severe pain, irregular periods and tragedies such as infertility.
It is a disease that is tedious to diagnose as a small procedure called laparoscopic surgery is needed. And there is a lack of physicians who are willing to perform this surgery, as well as the high cost being a factor too.
Black Women vs. Endometriosis Diagnosis
Questions arise about what leads to endometriosis and the disparities in the Black community regarding women. There is a question of race or ethnicity and why Black women seem to feel unnoticed.
For example, according to Healthline, the lack of privilege and diagnoses in Black women are bleak. Reports show that most doctors, whom are Caucasians dismiss the chronic pain as a "bad period".
Endometrial pain does not always occur during monthly cycles. The pain can appear at any time. Pain is the number one symptom as it can occur at any moment such as during bowel movements or during sex.
Black women portray as strong, long-suffering women, whereas our pain is often taken gingerly.
Black women endure years of pain before actually finding the right help, but for most, it's almost too late.