Two people were killed from Kenosha Wisconsin shooting by a vigilante during Jacob Blake Protest.
Kyle Rittenhouse is the man believed to be the White Vigilante who shot two protesters last night in Kenosha, Wisconsin. TMZ broke the story with the graphic video of the suspect blatantly carrying an assault rifle as police drove by.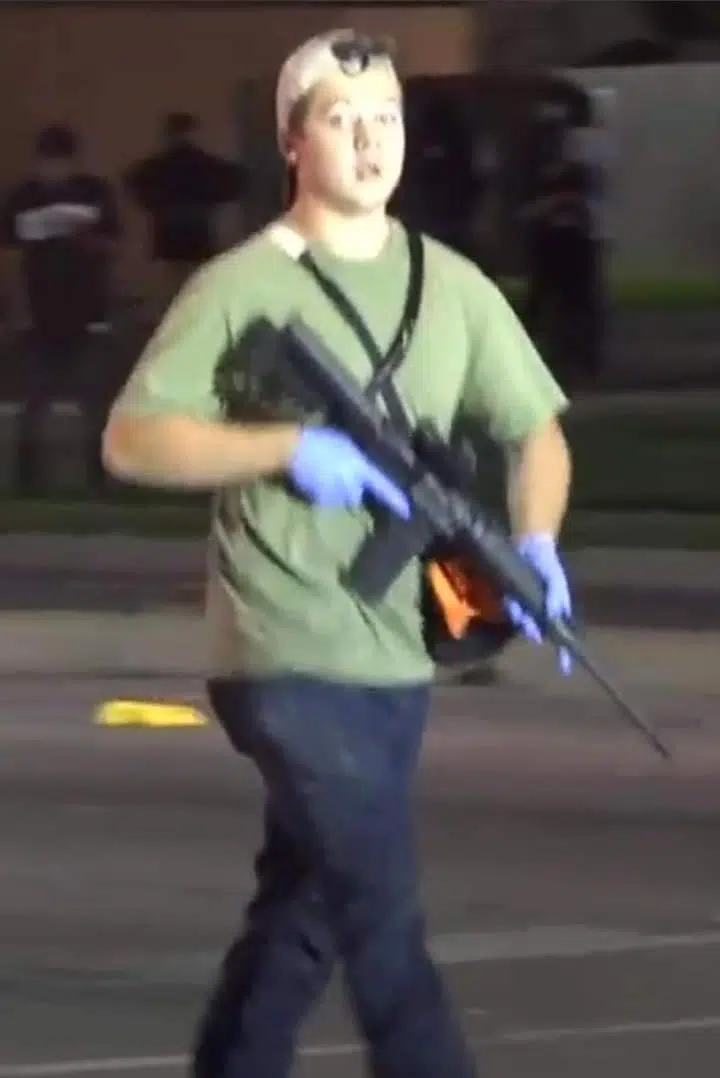 After Jacob Blake's shooting that has left him paralyzed, Wisconsin broke in protest. Blake was shot seven times in the back by a police officer after he broke up a fight. The officers who shot him have been put on administrative leave, but the damage is done.
Jacob Blake's children have to live with the trauma of witnessing a cop shoot their father in his back. In contrast, Jacob himself has to deal with the devastation of hearing it will be a "miracle" to walk again.
As if the reality of white privilege isn't glaring enough by the fact that blake lies paralyzed while the officers get a paid vacation. A white man was able to roam the streets during a violent and hostile situation with an assault rifle weapon. Even more, that man was able to shoot one person, run down the road with said gun, then fall.
Civilians were then able to subdue Kyle Rittenhouse partially, the man some reports are saying was the shooter.
Only for whoever the white man may have been to get up, shoot, and kill two people then run right past the cops with the gun still and hand.
The Kenosha Wisconsin shooting screams white privilege!!! This is why Kaepernick kneels, why black lives matter, why people protest, and loot, and riot and are saying enough is enough.
What are your thoughts on the Kenosha Wisconsin SHooting? Do you think it's an apparent show of white privilege? Is Kyle Rittenhouse the shooter?
Let us know your thoughts in the comments.