The Weeknd is starting the new year off big by shuffling into the fashion spotlight.
The singer topped charts in 2019 with "Heartless" and "Blinding Lights," on the Billboard Top 15 hits at No. 1 and No. 11.
Earlier today The Weeknd announced his next big project, his second collab with the streetwear brand BAPE.
The new collection will feature a denim jacket with the Champion logo that says 'BATHING APE XO TILL WE OVERDOSE.' as well as a corduroy varsity jacket with the Generals logo.
The classic shark motif known to BAPE will feature on hoodies and sweatpants with exclusive camo print made limited for the line.
For those more simple, long and short sleeve 'Baby Milo' tees, pullover hoodies and sweatpants will also be available.
The lookbook displays The Weeknd himself, Metro Boomin, La Mar Taylor, and Derek Wise of 88Glam modeling the collection.
The official launch is set for Saturday, Jan. 11 and can be purchased on The Weeknd's official merch site as well as on BAPE.com.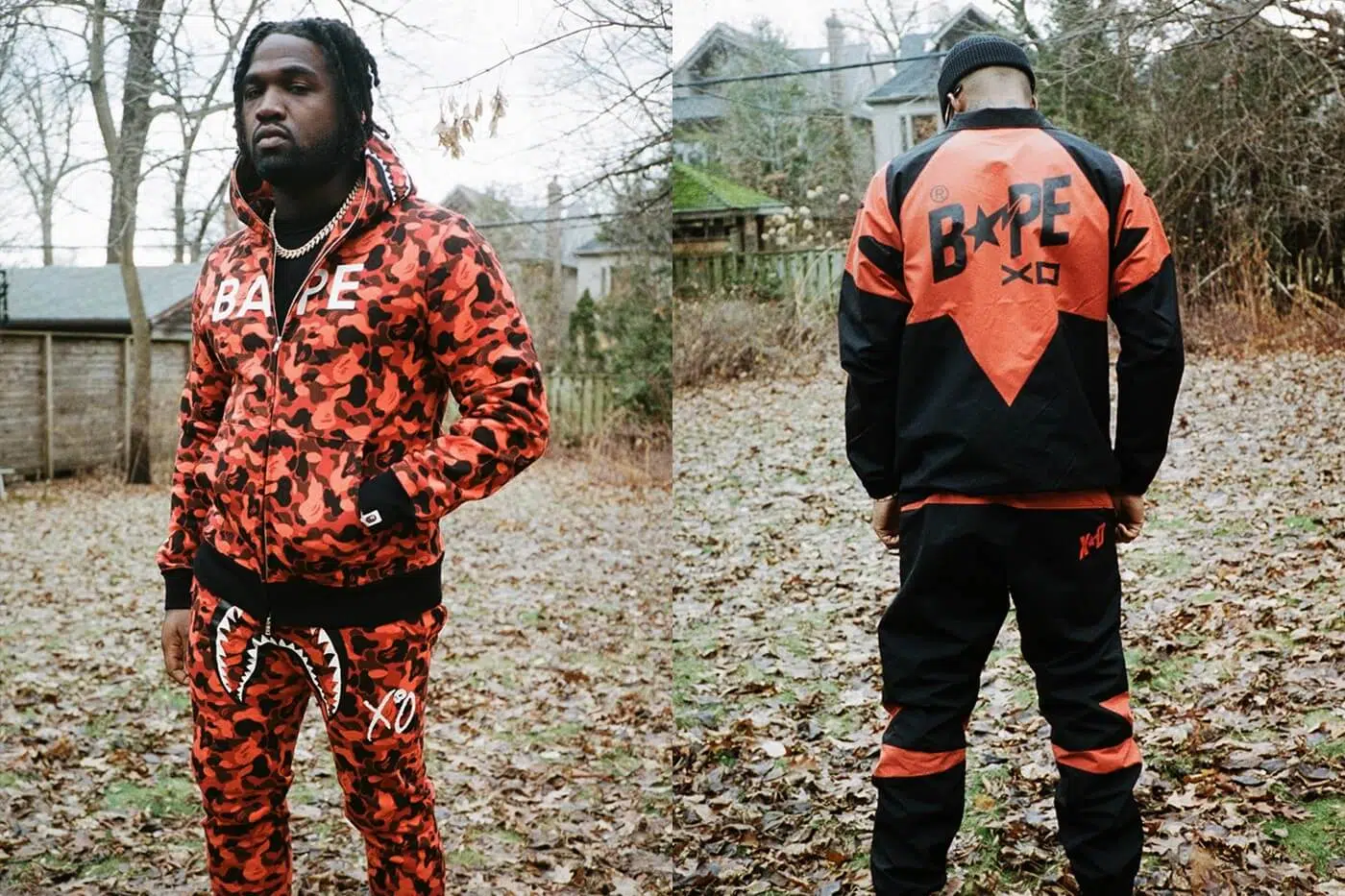 Wise and Taylor model suit sets.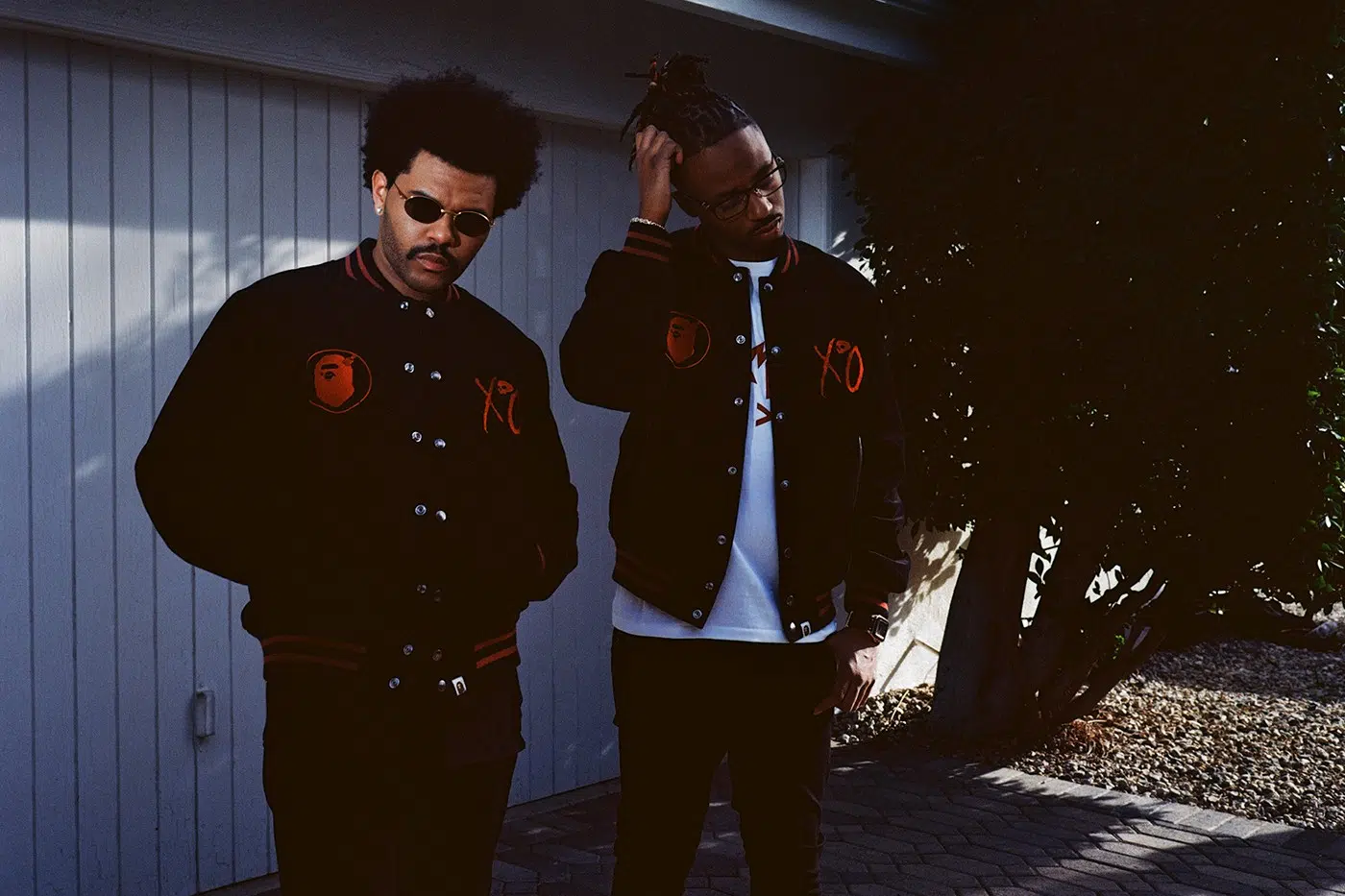 The Weeknd and Metro Boomin model XO varsity jacket.


Metro Boomin shows off new BAPE tee on right and classic 'Baby Milo' tee on left.

Wise on the left shows off the front of the new A Bathing Ape XO Generals hoodie. Taylor on the right, models back of BAPE XO 'TILL WE OVERDOSE' denim jacket.