During a HypeFresh exclusive interview, Houston-based rapper, singer-songwriter Supa Xtra details the origins of his artist name and his decade long bond with his brothers turned producers.
Several years ago Supa Xtra was in the studio with his longtime friends and producers ChemDawg and LeGrand. Prior to that he worked on the radio for Stationheads on a show called "Kickback TV' where he made spoofs of music. The "Phase" artist recalls doing choreography for other artists in a studio in Harlem, but always behind the scenes.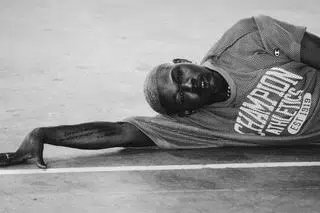 Creating magic at the studio
Then he moved back to Houston at the onset of the pandemic. After returning back home,  Supa Xtra found solace in spending time at the studio. One day, ChemDawg and LeGrand wondered who was singing on the track. Supa Xtra immediately told them he wrote and sang the track. The producers running it back because they could not believe their goofy friend was responsible for creating that song.
They asked: "Why are you doing this as a joke?"
After the three looked back and forth at one another for a while, deciding on how to articulate his persona in an artist name, Supa Xtra was born in 2018.
Supa Xtra experiences true love
The Houston native describes love with emotional maturity. He summed up his perspective of love as a dedicated partner.
"Love is a rollercoaster," Supa Xtra said. I'd also say love is an odyssey because it's a journey. I've been with my partner for five years and it's been crazy. I just know that this man is my soulmate. But for me, love is a discovery of self. You never know where you're going to end up."
Love taught him to appreciate himself and not be uncomfortable receiving it.
Since the start of the pandemic, Supa Xtra's creative process grew stronger. It forced him to stay in one place, which was the studio. Like other artists, he was unable to do any engagements. He listened to and created music to improve his own style and delivery. What he wanted the Supa Xtra sound to be. It was a blessing because it creatively pushed him out of his comfort zone.
His latest single "Overrated" came out in late November. It's actually doing extremely well on Spotify. It started out as a diary. Supa Xtra went to the studio. He routinely picked a song of the day to vibe to. It wasn't intended to be a song; therefore he mouthed the words over a beat. Then he spent the next few hours structuring the song. As one who manifests positive energy, he didn't want to miss the opportunity to share this with the world.
His lyrical influences
The "Spazz" artist explained that his lyrical content is inspired by his life in general. Everything he talks about in his songs are related to experiences that he has have been through. At 12, he was diagnosed with Type 1 Diabetes, which scared him. Supa Xtra thought his world was over, when he got admitted to the magnet program at Magnet Schools of Aldine Isd. At the time, he was young and ignorant of what the disease was. Another obstacle he overcame was navigating life as a gay Black man in America.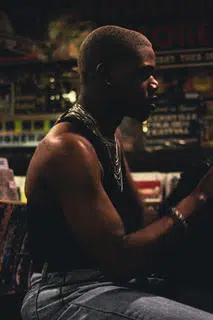 Moreover, Supa Xtra roots for people who support him genuinely. It taught him to love himself and to love what it is that he's doing. Now he's unafraid to thrive in the light he's in.
"My health makes me think about life and doing things better everyday. And my life influences my music", Supa Xtra said.
In 2022, he wants to do more festivals and performances for greater exposure. And look out for his "TikTok" video which drops next week. I want to continue growing as an artist and inspiring others.