style="text-align: center;">Shang-Chi makes history with its debut in theaters
Comic adaption, Shang-Chi debuts in theaters today, September 3rd . Shang-Chi makes history and it is sparking everyone to run and see this film. As the film is not available via streaming format, not even at premium pricing it appears those in charge want to keep this film premiering in theaters only. Disney plus even stated that film will not be on its site until it has been 45 days past the premiere.
Click here for Easter Eggs
Representation Matters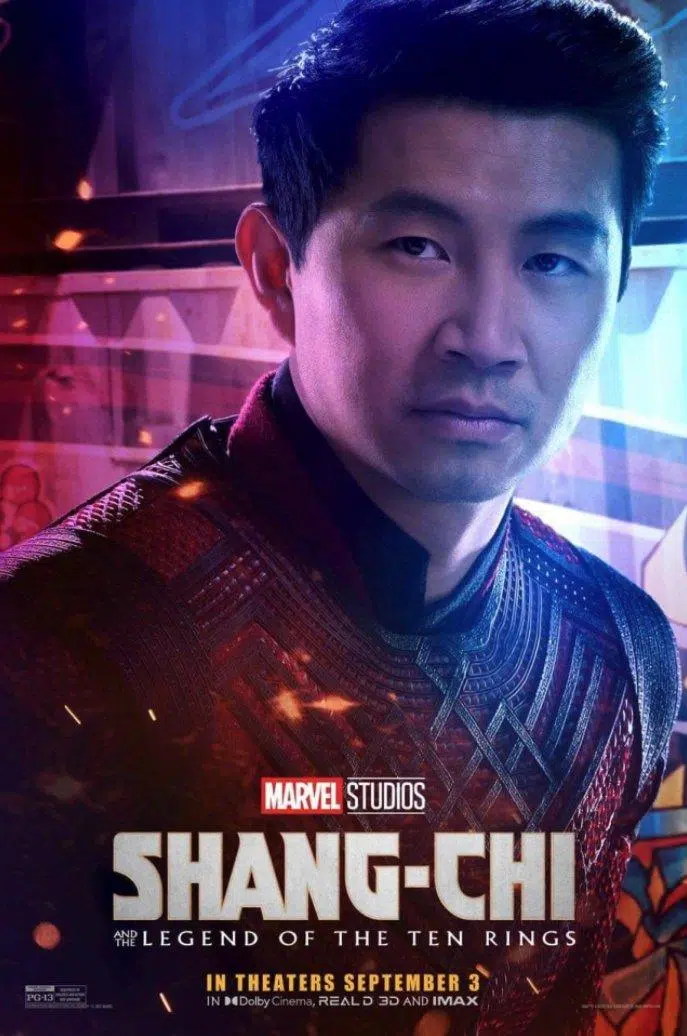 Recently, the film has gotten a lot of press and it seems they want to capitalize on that buzz. Marvel's Shang-Chi makes history. Of course, it's because Shang-Chi is the first marvel film to feature an Asian lead, Simu Liu. First, shame on Marvel for not doing this sooner as I am sure there are many stories featuring an Asian lead that could have been utilized. But, also, thanks to finally giving Asian people a character that looks like them and that they could relate to. Representation is very important and having a superhero character that looks like them can change their whole worldview.
So, how does it resonate with Asian audiences? Well, first, the film handles the use of the Mandarin languages and it's portrayal of Asian family dynamics accurately. It celebrates martial arts not only spiritually but also artistically. Bascally, it does not approach the film with steoretypical behaviors use to poke fun as Asians but instead highlighted their culture in order to connect to the Chinese roots and mythos. Everyone involved took great care to respect the culture in which they are featuring.
A BlockBuster Stand Out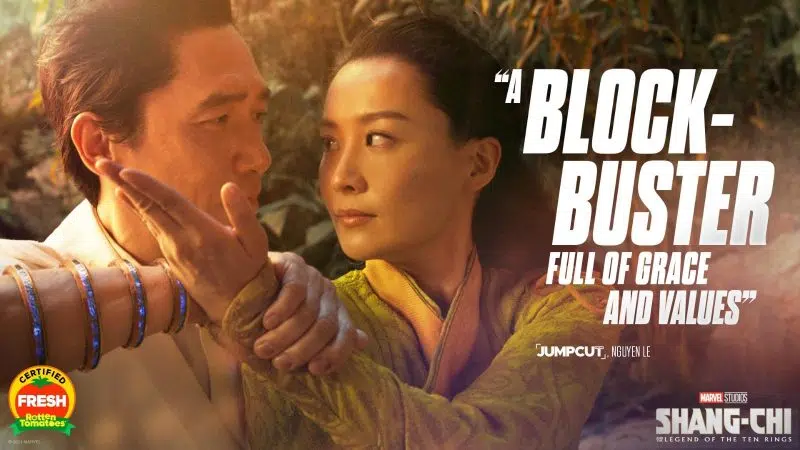 Now, onto the film itself. Known for it's high action sequences, Shang-Chi and the ten rings. The elaborate showcase of intricate fight scenes draws the viewer in. And in so, also reminds us their is a purpose and roots to those scenes. They're not just included because they look cool. But look cool, they did. Especially, the fight on the train. Also, it's important to note that the film also excels in its world building, fantasy, and aesthetic visuals. This film scores 99% on Rotten Tomatoes for it's audience score. It's safe to say the film is hit, not just a hit but a blockbuster. Thus, proving diversity and diverse stories are wanted, needed, and respected.