Contrary to popular belief that lingerie is only meant to satisfy the needs of men, Rihanna has ended the work week with something sexy and sinful to get ladies ready for the weekend. Just as the clock struck 12, the Bajan mogul released her newest collection. As if the hole people dug themselves in after purchasing items from her collection of footwear and beauty products wasn't deep enough, she's gone ahead and created room for more digging. Savage x Fenty is Rihanna's newest contribution to her saga of entrepreneurism…and it's a lingerie line meant to please women. Que "ohhs and ahh."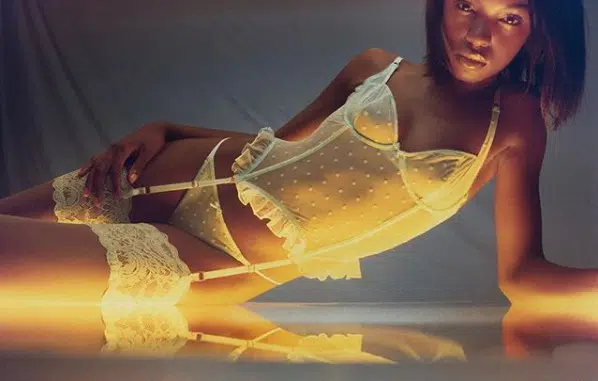 "Women should be wearing lingerie for their damn selves," she said in an interview she had with Vogue Magazine. "You don't have to stick to one personality with lingerie; it's fun to play around. You can be cute and playful one week and a black widow next week. You can take risks with lingerie. I want people to wear Savage x Fenty and think, I'm a bad bitch. I want women to own their beauty." And own is right! At her release party, Rihanna caused her guests to see double. Instead of getting different models to model her lingerie, she owned the stage herself with the use of technology. In realistic fashion, a hologram, identical to Rihanna, strutted across the stage dressed in various assembles expected to be available for purchase. In just three words, it was sexy, fun, and full of surprise.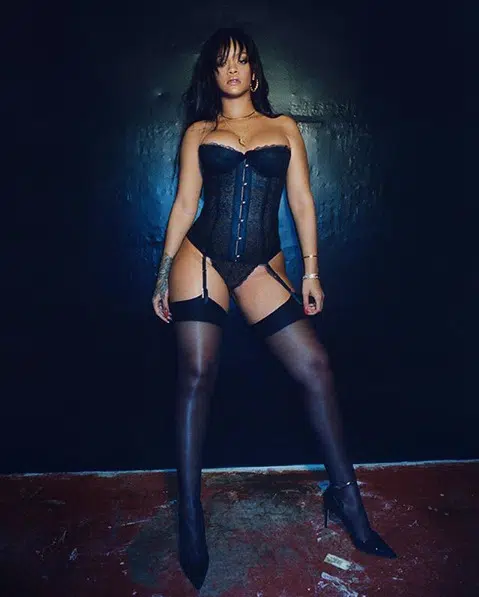 Savage x Fenty will be made up of four subdivisions that Rihanna refers to as On the Reg, U Cute, Damn, and the Black Widow collection. But why the need for four subdivisions of the same collection? Well that's an easy answer, because they will each offer a different approach to how women aspire to look and feel throughout the week. The On the Reg collection will be comprised of everyday essentials like T-shirt bras, undies, and different nude colored bras— the things women need more of, but can never find too much of. Then there's the U Cute collection, which will feature more sweetheart themed lingerie—think Molly Ringwald from The Breakfast Club. Next, to spice things up a bit, is the Damn collection. This is when it starts to get fun, as Damn will feature rompers, garter belt sets, and bodysuits—its items are a lot sexier compared to the others. And last but not least, is the collection Rih calls Black Widow. When it comes to this one, customers ought to ensure they have enough storage space on their cell phones, as this line will likely cause a surge of mirror pics to be taken. The boldest of them all, Black Widow will offer half-cut bras, open-back bikini bottoms, and cupless bodysuits. All which, in the words of one of Rihanna's songs, will reinforce the idea that you'll need to get in front of a mirror and "pose btch."
One thing about Rih is that she loves making other people feel like they can have a slice of the pie too. Aside from her line catering to the different looks women want from their lingerie, it'll be both affordable and inclusive too! Just like her Fenty Beauty line, she has skipped no corners. Savage x Fenty will have something for everyone. Bra sizes will range from 32A to 44DD, which is something that a lot of mainstream lingerie companies fail to include. Her underwear and loungewear will also be sure to include sizes from an XS up to a 3XL. "I can only hope to encourage confidence and strength by showing lingerie in another light," Rih says. No matter what shape, size, or tone you are, the Bajan mogul is spreading a positive message that there are ways to help each woman feel beautiful in her own skin. One garter belt and match stix at a time, she is truly becoming an advocate for women and self-love.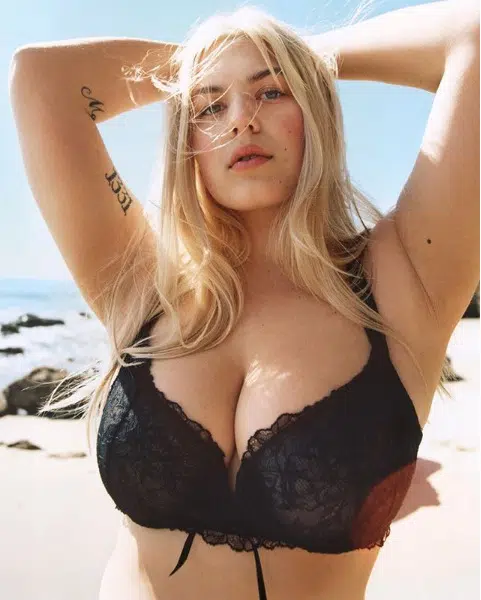 Perhaps what makes this lingerie line even more the rage, is that its showing love to people's wallets. Of course consumers will probably overdose due to the prices, but at least they are given the option of buying. Some celebrities…cough cough Kanye West…create these outrageous prices that they expect all of their fans to be able to afford. But not Rihanna. You can be sexy for the weekend for as little as $14.50. In fact, nothing is expected to cost more than $100.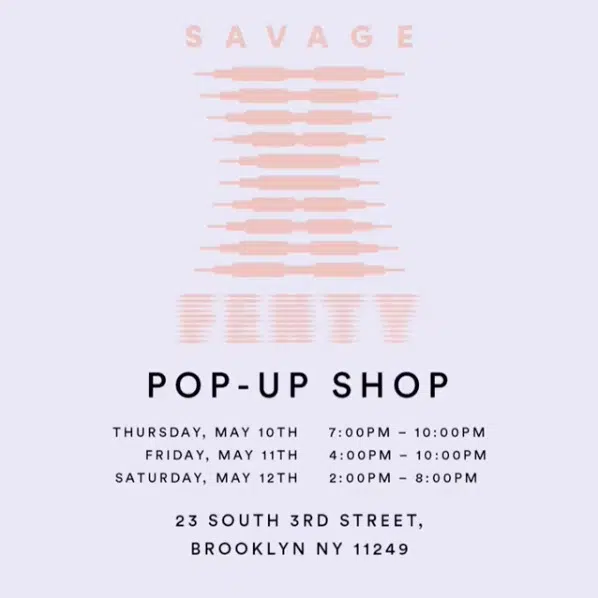 Today Savage x Fenty dropped worldwide, with shipping being made available in 210 countries. Not bad for someone from the left side of an island, who never thought this many people would even know her name.