At some point in our lives, everyone experiences a strange sense of déjà vu. Last month, the rap star possibly predicted the future during his trip to Dubai. Like the lyrics from his 2018 "Red Room" noted, he'd face off with a lioness. Of course, most people would be skittish to stand in the presence of a wild cat. Though, rap stars just don't learn their lesson when it comes to wild animals. During the once and a lifetime experience, Offset almost lost his hand. Guess things do come around full circle.
Offset Attempts To Pet A Lioness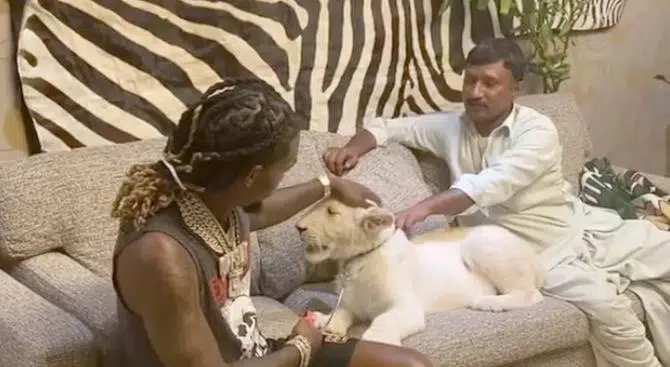 While it's a common practice for rap stars to feature wild cats in their videos, it's not wise to attempt to pet them. Apparently, Offset didn't receive the memo. Back in September, the "Clout'" rapper took a trip to Dubai. During said trip, the rap star had the opportunity to pet a lioness.
Furthermore, Offset took to Instagram to post the moment. In the video, Offset petted the adolescent lioness while the handler looked on. Though, a leash and an onlooker didn't prove reassuring enough when the lioness decided to attack. The rap star hilariously leaps up off the couch and away from the lioness. In the captions, Offset admitted that, "I had no business playing with that damn lion. I was scared no." Talk about predicting the future.
The Rap Star Predicted The Future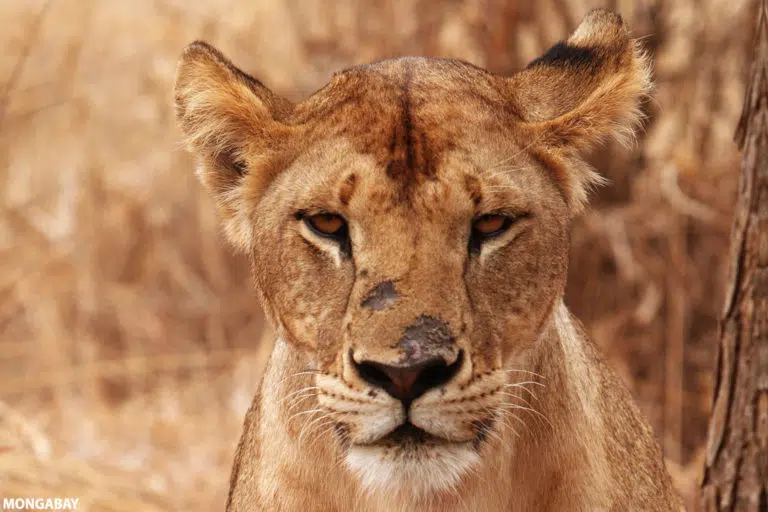 Of course, no one needed to look into a crystal ball to know that the lioness would attack at some point. Though, it's a little eerie that Offset somehow predicted his future encounter with the wild cat. Back in 2018, the rap star dropped the track "Red Room" that contains lyrics the accurately detail his lioness attack in Dubai. The emcee raps, "eat you alive like a lion or a gator." Three years later, a lioness nearly snags off his hand. Clearly, the rapper has a strong sense of premonition.