Safety and the Protocol for Licensed Firearm Holders at Chris Brown Concert Ensured through FLA's Protocol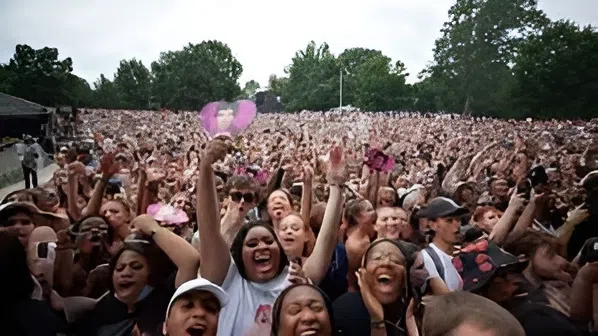 Jamaica has always been known by National Stadium, which will be holding one of this year's most hyped upcoming concerts; attendants are going crazy waiting in line to witness one of the best artists ever. Specific emphasis regarding ensuring safety moves towards licensed firearm holders; hence a security protocol has been developed that emphasizes strict following or ensuring guests adhere to these measures
The Firearm Licensing Authority (FLA) is a key player in the maintenance of law and order within Jamaica's borders. Thus, it lacks any leniency on responsible handling and storage taking place with any firearm. With the considered size of this Chris Brown Concert, FLA has planned out such careful procedures for optimum safety measures for everyone involved.
Licensed firearm holders who would want to be among those at the Chris Brown Concert should take heed of the strict security arrangements in place. The New Firearms Act clearly stipulates that private security firms' storage capacity for firearms ought not to be kept inside armored vehicles, a principle observed at the National Stadium and local police stations. With this given fact, the FLA has furnished participants with a safe alternative.
Preparing the Old Hope Road offices to receive firearms from 2:00 PM on said event's day, Sunday, the FLA is facilitating a seamless process catering especially to licensed firearm holders attending said concert. The unwavering commitment of the FLA to top-tier security ensures your firearm's utmost care for the duration of said event.
We need to fully and diligently follow the prescribed regulations since they promote a harmonious and safe environment for all concert-goers. A unified effort is facilitated through the prompt depositing of firearms at the FLA receptacle location, which fosters security so everyone can enjoy the music.
In an era of heightened awareness about security issues, the steps taken by the FLA to ensure patron's safety in attending the Chris Brown Concert are both laudable and essential. The adherence to these guidelines showed sincere regard for proper firearm ownership as well as ensuring measures that create a mannered atmosphere wherein everyone could submerge himself or herself into a musical presentation freely enjoyed without undue concern over personal safety.