Music can help an artist navigate life through words and poetry. Though, artist also use music to express their deepest, most inner thoughts, even the darker parts of themselves. New Jersey artist Anna Thoresen especially uses her music to help her through the dark times.
Furthermore, the young singer fell in love with music at the age of 10, after performing in musical theater. By the time she entered high school, she joined the choir. In college, Thoresen further pursued her music career by recording her first single, "I Think This Is Love?" Having worked hard on her craft for so long, Thoresen has become a multi-talented artist. Not only is she a singer, but also a songwriter, musician and producer. The New Jersey artist blends pop, alternative R&B and her singer-songwriter skills together to craft a captivating story. Every song contains Thoresen's personal touch.
The now New York-based singer has geared up for the release of her newest track "Party Girl's Lament" out August 26th. The personal track finds Thoresen opening up about her innermost personal problems stemming from addiction.
Anna Thoresen Lets Listeners See The Bad Parts Of Herself
With her debut EP on the way, Anna Thorsen is eager for fans to know her story inside and out. Her upcoming "Party Girl's Lament" definitely shows us an artist who's willing to be real with fans. While the title of the song comes off as another summer party anthem, it's far from that. Rather, "Party Girl's Lament" finds Thoresen reliving her past experiences with drug and alcohol addiction as a teenager. Moreover, the artist admits that she feels as though no matter how hard she tries, she can't outrun her problems. Even the drugs and alcohol aren't lessening the horrors she's faced in life.
The guitar notes and bedroom R&B vibes only add to the dark message of the song. Additionally, her emotional and powerful vocals add deeper meaning to the track. Furthermore, the song follows Anna Thoresen through a bad night at a party, as she delves deeper into her troubled past. Clearly, the artist isn't having a good time.
The Inspiration For The Song "Party Girls Lament"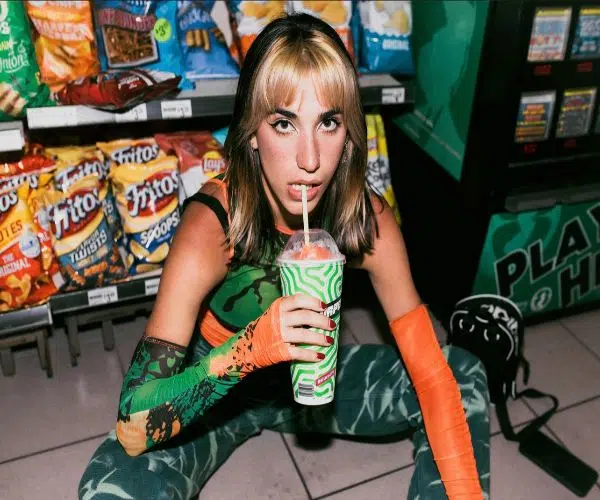 It's not easy speaking from the heart, especially in front of a large audience. In most cases, artists don't start baring their souls until they're well into their music careers. Though, New Jersey artist Anna Thoresen took a chance and revealed her inner demons on "Party Girl's Lament."
In discussing the inspiration behind the song, Thoresen revealed that the song talks of her past self, being stuck in a web of anxiety and darkness. Even worse, she discusses the disturbing notion of how society has normalized "addiction" among young people. "Everyone around you is not too different, yet no one really talks about it, especially with underage high school and college kids. "People don't discuss it without feeling shame or guilt," Thoresen mentioned in a recent interview. She's hoping to change the narrative surrounding drug and alcohol addiction, using her own cautionary tale. Be sure to check out more personal narratives by Anna Thoresen.
Links: