Nicki Minaj A Profound Legacy in Hip-Hop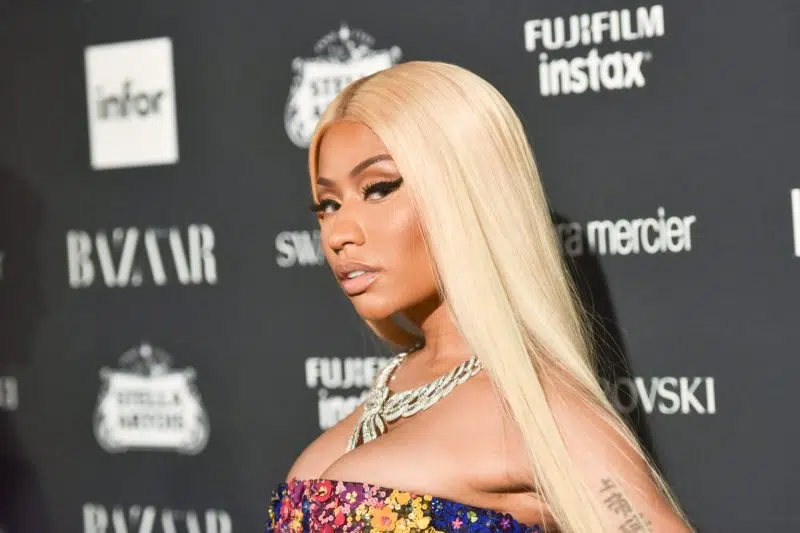 The indelible impact of Nicki Minaj on the dynamic hip-hop realm stands unparalleled. Despite her last album release in 2018, her influence resonates profoundly within the music landscape. From collaborations with emerging talents like Coi Leray to established figures such as Lil Baby, Minaj's industry reign remains unswerving. Her trail of hit singles and captivating partnerships cements her prowess and versatility, leaving an enduring mark.
Two of her solo tracks, 'Super Freaky Girl' and 'Red Ruby Da Sleeze' stormed the streaming platforms. The duo puts forth her signature style and lyrical acumen, which has notched up millions of listens, thus affirming his standing as a streamlining sensation. Magnetic presence for Minaj effortlessly bridges artistry to another, captivating various audiences with his.
Nicki Minaj's new album "Pink Friday 2" draws near as the hip-hop world goes ballistic. Scheduled to drop in the coming fall season, her sophomore project promises to showcase Nicki Minaj's evolving artistry while retaining the essence cherished by fans. Following her critically appreciated projects, "Pink Friday 2" is slated to be a revelation, spotlighting her growth as an artist.
Her name and legacy are sealed further by music history milestone. Nicki Minaj holds the distinction of being the initial female rapper to achieve an impressive milestone, amassing more than 65 million monthly listeners on Spotify. More than just being simply a show-off of her immense artistry, she sets her continuing symbiotic connection with an international audience that goes beyond boundaries.
Nicki Minaj's opulent unveiling of the diamond-studded "Queen Sleeze" chain via Instagram is spectacle of grandeur. This beautiful piece illustrates her artistic reign and influence in hip hop's monarchy. Ornaments with rare gems and intricate design, this chain pays homage to how she worked on crafting it as well being at forefront of industry aesthetics.
Music – Nicki Minaj In the meantime while waits for the release of Nicki Minaj's "Pink Friday 2", she sets these jabs straight that she stays true to herself which proves that she is dedicated to doing more than just expectations are met. Her steady committal shows how honest she wants to b as an artist.
As ever, Nicki Minaj's influence remains as strong as ever in the landscape of hip-hop. From her incomparable efforts in collaborations, solo ventures and breakthrough ambitions – her name is inscribed in musical annals. "Pink Friday 2" on the horizon – anticipation heightens as fans globally await a genre-defining Musical experience. The story embodied by Nicki Minaj embodies the indelible value of artistry and innovation; unwavering tenacity to push boundaries.