Growing up in the limelight is tough for any up and coming artist. Alyssa Michelle Stephens, also known as female rapper Mulatto, certainly has caught the attention of both fans and critics alike. The 21-year-old has been making headlines since becoming the 2016 winner of Jermaine Dupri and Queen Latifa's The Rap Game reality series. She's worked for some of the biggest hip-hop artists in the industry, such as Nicki Minaj, Gucci Mane and Cardi B. Despite all her hard work and mad rap skills, the "Muwop" rapper's stage name remains a constant issue with fans. After years of defending her rapper alias, Mulatto is changing her name.
            Mulatto Refuses To Change Stage Name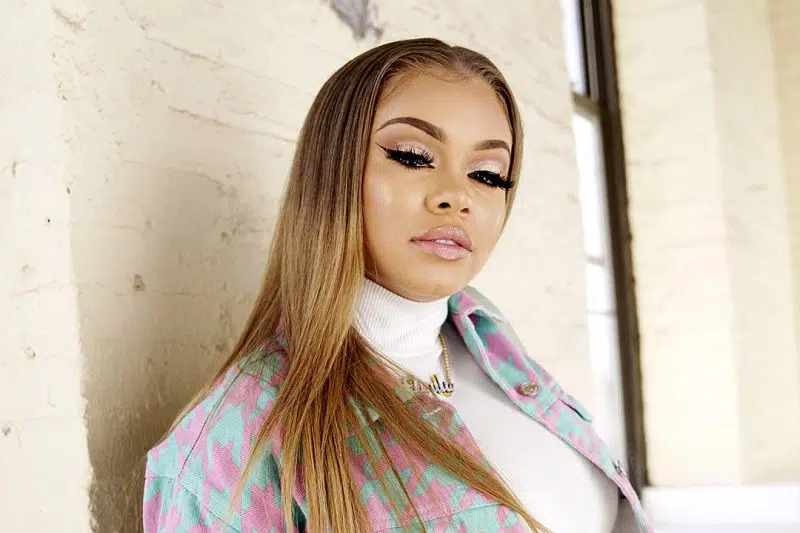 There's a story behind every rapper's stage name. Alyssa Michelle Stephens stage name tells of her hardships with racial identity. The 21-year-old Ohio native was born to a black father and white mother. However, Stephens faced constant ridicule from her classmates due to her "light-skinned" appearance. Still to this day, Stephens' racial identity is questioned and often scrutinized by internet trolls. Stephens has defended herself on many occasions and once fired back at a troll with, "I am Black dumb ass bitch." People should respect both her black and white heritage, not either or.
During her time spent on The Rap Game tv series, a 15-year-old Stephens defended her stage name, explaining its huge impact on her life as "mixed child" born to an interracial couple. Additionally, the rising star reclaims the name Mulatto, turning a negative into a positive. Nonetheless, the stage name and term remains a racial slur, originating from a time of endless black oppression. Alyssa Michelle Stephens was better off choosing a name that isn't racially-charged.
   It's Time For A Change
https://www.instagram.com/p/CIO2zj1FZJ-/?utm_source=ig_web_copy_link
While a 15-year-old Alyssa Michelle Stephens defended her name to the press, the rap star has since changed her controversial stage name. This past summer the "Muwop" rapper made it known to fans that a permanent change was in the works. During an interview with HipHopDX at the 2020 BET Awards, Stephens first hinted at changing her stage name from Mulatto to Big Latto. "I hear and see the controversy surrounding my name every day, so I can't deny that I haven't thought about it," the rapper said. Stephens hasn't disclosed any further details on the matter yet, but assures fans that a big change is coming.
Let's hear your thoughts. What do you think of Mulatto changing her stage name to Big Latto?