Millie Bobby Brown Talks Wedding Plans with Jake Bongiovi
Millie Bobby Brown, you know her from 'Stranger Things,' just had a chat with Good Morning America, and boy, did she spill the beans about her upcoming wedding with Jake Bongiovi. Yup, that's the son of Jon Bon Jovi! And these two lovebirds are getting ready to exchange vows soon, so we're all ears.
Now, you might have heard some buzz about the age gap between Millie and Jake. But guess what? Jake's rockstar dad, Jon Bon Jovi, is all for their love story. He's all about finding the right partner to grow with, and he's given his blessing to Millie and Jake. Love sure knows how to break barriers!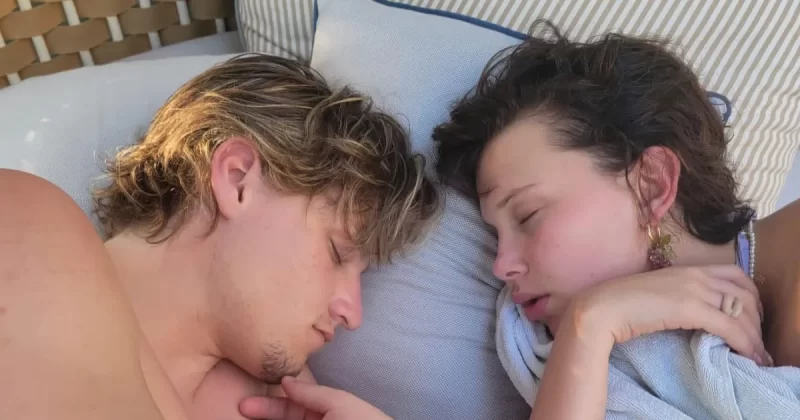 Hold on tight, though, because there's more to this story. Millie spilled the tea about Jake's hidden talent – makeup! Can you believe it? There's a video on Millie's YouTube channel where Jake showcases his makeup skills, and it's taking the internet by storm. Talk about unexpected talents!
But Millie isn't just about weddings and makeup. She's got a creative side too. She ratted out about her debut novel–' Nineteen Steps,' which is all inspired by stories back in World War II told by her grandma. It's not just any book; it's a heartfelt tribute to the memories and experiences she had while growing up with her grandma. How sweet!
As the big day gets closer, we can't help but get all giddy for Millie and Jake. Their love story is one of a rollercoaster of family support and some surprising talents. Proof age is nothing but a number when finding your perfect partner. From the moment they met to their upcoming wedding, they're showing us that love is all about finding that special someone.
So, what's the bottom line here?
Millie Bobby Brown's wedding isn't a run-of-the-mill celebrity event. It is a celebration of love, family, and the journey towards growing together. With their loved ones cheering them on, Millie and Jake are on the road to a wedding that's bound to make us all swoon.