Festival season is upon us, like the light that stretches across the pride lands. For anyone who has never experienced a festival before, it's like walking through a field that slowly seeps into a melting pot of culture the further you push your way through the crowd. One moment you could find yourself standing next to someone with green hair and a bandanna, and the next moment you could find yourself sharing space with a 40-year-old shaman. Moral of the story being that it gets weird out there! But despite all the apparent physical differences of the crowd, there's one thing that everyone usually unites over, and that is the music.


This year Broccoli City Festival hosted its 5th annual music festival in at RFK's Stadium Festival Grounds in Washington D.C. The lineup of artist who performed was an eclectic bunch, whose performances reflected their level of artistry. Ranging from Daniel Caesar to Migos, there was someone for everyone to listen to and enjoy. The performances started at noon, and lasted well into the night with the accompaniment of some sporadic light rain showers adding to the carefree vibe. There to share the day with the rain was Hood Celebrity, a spit fire lyricist, who took the stage first. After her performance, she was followed closely behind by the highly esteemed west coast rapper Nipsey Hustle, who struggled to get the east coast crowd moving. It seemed that for every one person who bobbed their head to his lyrics there were 10 more people whose senses seemed to be dulled by his presence on stage.
It wasn't until the final three acts that the crowd finally seemed to find their batteries. After a long intermission, Cardi B hit the stage, followed by Miguel, who was then proceeded by Migos. "This my last performance, so I'm fitna turn up," Cardi B said as the beat dropped to "Get Up 10," a song from her new album Invasion of Privacy. But, with a stomach the size of a watermelon, she was visibly winded and in no shape to deliver to fans her full potential. Luckily for her, the set wasn't too long— giving her the chance to catch the breath she lost while working both ends of the stage. "I'm tf tired," she admitted to the audience as she got ready to perform her last few songs. The artist is pregnant with her first child, making her performance that day quite the struggle. It's hard to say, if she would have given a better performance than Migos or Miguel if she wasn't pregnant. Although thinking back on the night, it's hard to picture anyone being able to have topped Miguel's show.
When Miguel came out it was clear to see who the more established artist was. "How you feel, how you feel," he asked as he wrapped one song up to begin his next number. "Did you come here to have a good time or what?" And just like clockwork, the crowd went nuts with answers that were, in all some variation, the meaning of yes. Feeding off the crowd's energy, Miguel gave 100% of his own energy as he started to go into his next song, which was "Do You Like Drugs." His control of the crowd, and energy which seemed to leap from stage and into the crowd as if it were crowd surfing undoubtedly made him the more distinguishable artist that night.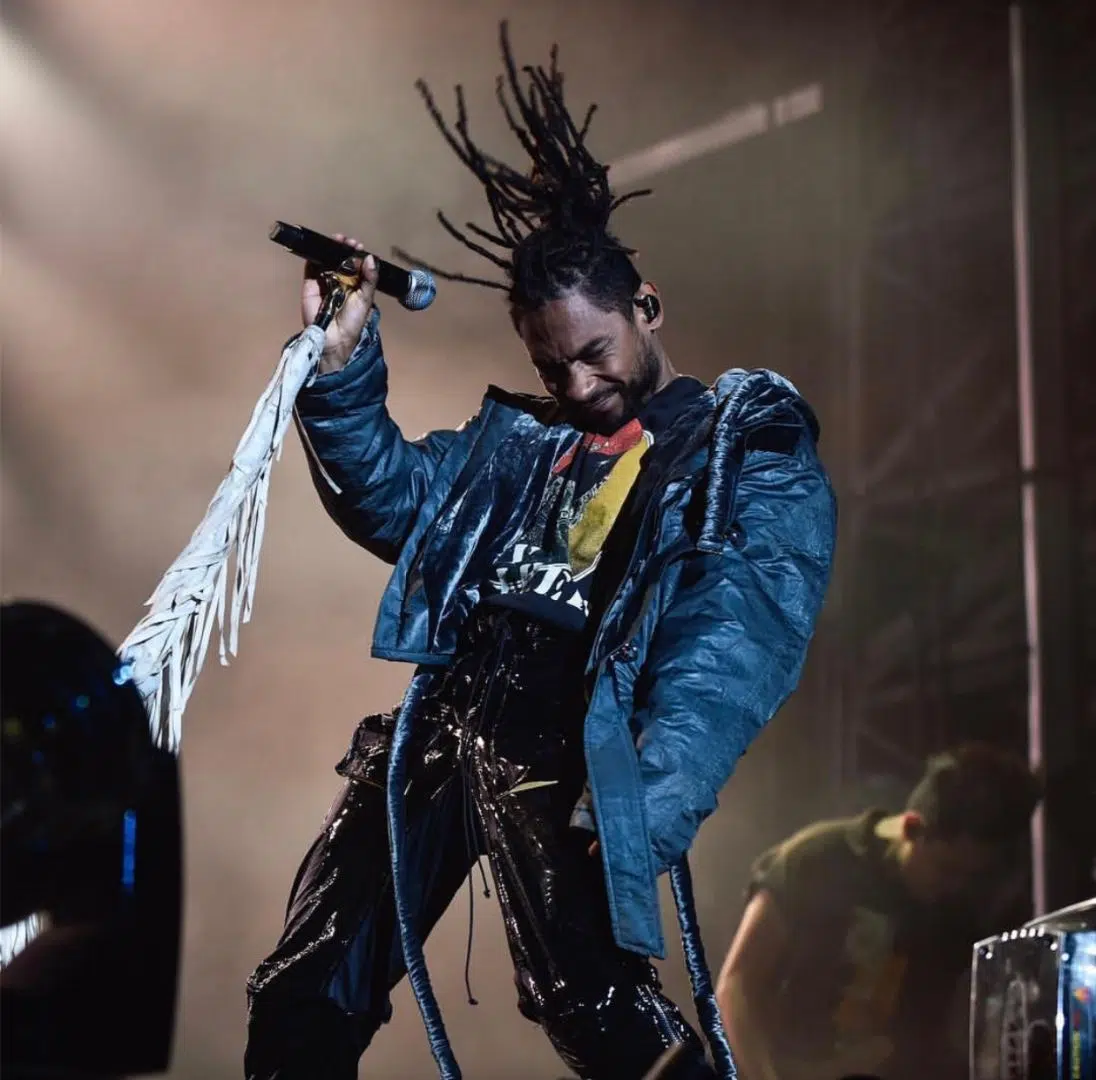 Miguel has been an active artist since the 2000's, which is what probably made his comfortability on stage so apparent. When compared to the newer performers there that day, he looked like he had been playing in front of large crowds for years. In some way, he knew what the crowd wanted and was able to deliver that without hesitation. Even Miguel's band looked well rehearsed as they rocked alongside him.
He performed over five songs that night, before giving the stage away to the next set of artist. The Migos were good, but the audience showed more enthusiasm than they did. So much that, it seemed like Migos shouldn't have had the closing spot. Up against Miguel, they didn't have the energy or the intimate connection with the audience. It also didn't help that their speakers went out halfway through their performance, prohibiting the crowd n the back from hearing anything. All in all, I believe they still have some growth that needs to be done.
Miguel may not be the best performing artist of our time, but when included in a lineup of people with barely five years under their belt, his expertise as a seasoned performer sticks out like a sore thumb. Hopefully Hood Celebrity, H.E.R., Daniel Caesar, Nipsey, Cardi, and Migos all got a chance to watch Miguel on stage, as it could help them the next time they have a show.