Reaching a milestone in a relationship can be a huge step for a couple. Megan Thee Stallion and her beau Pardison Fontaine certainly took their relationship to the next step. This past week, the couple celebrated their one-year anniversary by showing off all their best moments together. In particular, Megan Thee Stallion took to social media to flaunt their best couple moments. Though, not all the pics are sweet and cute. Instead, they threw in a few raunchy photos.
Megan Thee Stallion & Boyfriend Go All in for Their 1-Year Anniversary
Apparently, Megan Thee Stallion and Pardi Fontaine had plenty of fun this past year. Maybe even a little too much fun. As mentioned before, the young couple celebrated their one-year anniversary this past week. Our HOT GIRL Coach recently did a photo dump on Instagram, putting her and Fontaine's love on full display.
Furthermore, Stallion uploaded a few raunchy photos, where she shows off her rear-end to Fontaine. Of course, her beau doesn't mind the view at all. Towards the end of the slideshow, the couple shares rather cute pics of themselves attending events, like the Grammys. By the vacation photos and star-studded events, it seemed like they had one fun-filled year.
        The Couple's Other Cute Moments Together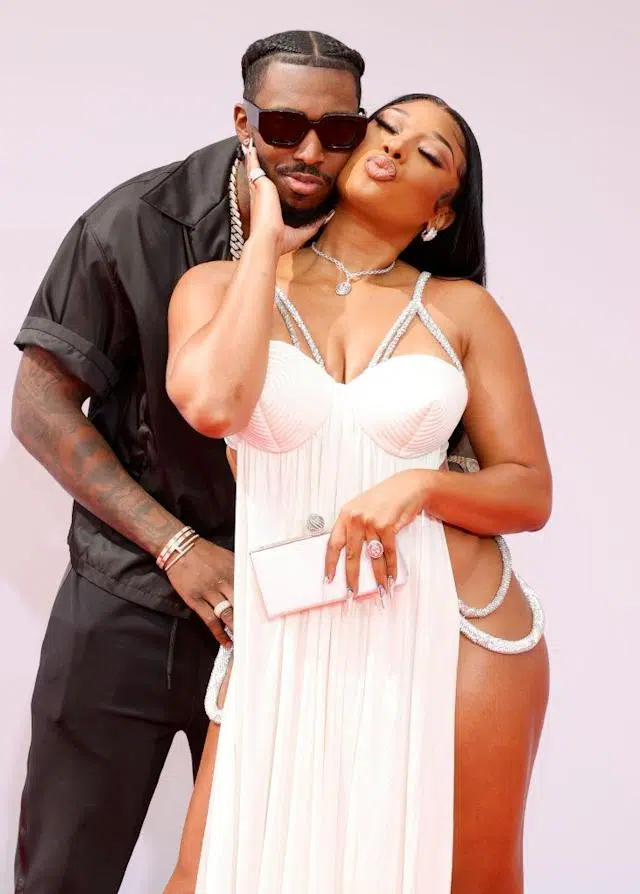 Obviously, Thee Stallion and Fontaine's relationship seems pretty solid. After all, the couple of shared tons of great moments together for their one-year anniversary. They attended the 2021 Met Gala, the BET Awards and this year's Grammys. Those are massive relationship goals. Not to mention they're huge steps in their relationship. Additionally, Stallion and Fontaine have also starred alongside each other in a few projects, such as a recent COACH commercial. They may have a raunchy side, but they're also super cute.