These Hampton Roads natives are ready to turn up the music scene with their infectious energy and gritty rap skills.
Recently, hip-hop duo LAWS, consisting of Stelo & Sir Nijel made their big debut by dropping their thrilling visual for their hype Frelli Parks-produced track "Lean." LAWS' music video for "Lean" dropped earlier this month and it is already sitting on top of an impressive 5K viewers. Although they are a duo, it's obvious the two artists have high artistry and offer a refreshing sound to the rap world.
The two took some time out of their creative lives to have a chat with hypefresh regarding their recent releases, origin of LAWS, and what's to come. Check out the exclusive interview below!

Q: First off, why the name LAWS?
Stelo: I was talking to a girl in middle school and she was telling me that she didn't believe in God and stuff. That motivated me to find out the truth so I started studying different scientists. She didn't believe in God but she believed in evolution. Since then, that lead me to discover that theories are just explanations of situations that are tested. I discovered that anything can be changed by new information and overruled but LAWS stays the same and it's the undisputed truth. When I found that out, it was my way of proving to myself that God is real.  That's the mentality I wanted to express through music. Through music, I don't want to focus on opinions and theories, I want to focus on the LAWS and facts. I met Nijel and he completely understood where I was coming from so we decided to start a group. I felt me and Sir Nijel represent the truth.
Q: How did the formation of the group come about?
Stelo: When I started doing music I really wanted a street team so I hit up Nijel. We started getting on tracks together and that lead us to becoming a group.
Q: What is life like now that you've been getting all this press?
Stelo: We built a foundation for everything we are trying to do. We are actually in the process of getting a lot of attention now and support.
Q: That's so awesome! How you're getting all the support that you do. How does it feel?
Stelo: It's so dope. I feel like everything we planned is paying off.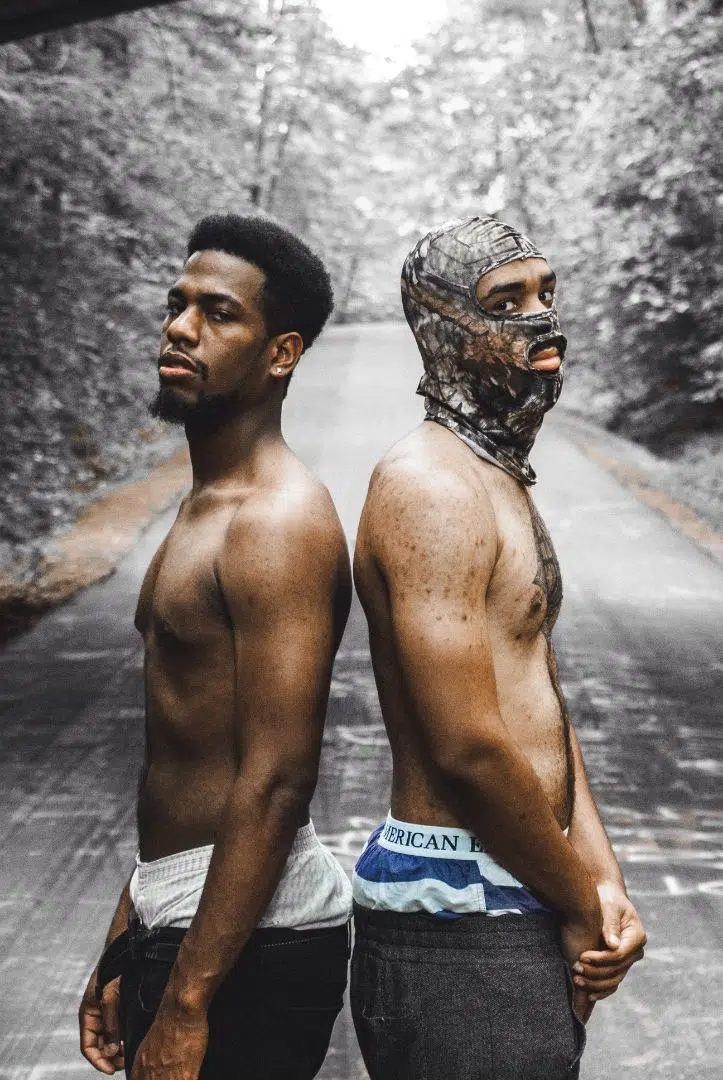 Q: So your music video for "Lean," what was it like making the music video?
Sir Nijel: It was lit because in the past we had music videos and no one really showed up. But this time around, we were just like we are going to go out and do it. Thankfully people actually showed up! It worked out perfectly, we edited it, and we had one of our homeboys shoot the video. Making the visual was very important to us to give the song a story line and give our lyrics more weight. We really wanted to capture the darkness to show off our gritty sound.
Q: When you two decide to start performing your music, what are some things your followers can look forward to?
Sir Nijel: It's going to be crazy, and it's going to be so lit. We want it to be like the south in the early 2000's but modernized to todays sound. Our shows are going to be like a live ass house party on top of Virginia like beats. Just imagine "My Neck, My Back" but in 2017!
Stay tuned LAWS' forthcoming project LW75 coming soon!