Celebrities love going all out for their birthdays. Though, they'll go the extra mile or two on their children's birthdays. This past weekend, Lil Wayne and his former protégé Drake celebrated their sons' birthdays. Not only did they go crazy on their kid's birthdays, but they also celebrated them on the same day. Clearly, Lil Wayne and Drake partied with their kids all weekend.
Drake Loves His Newfound Fatherhood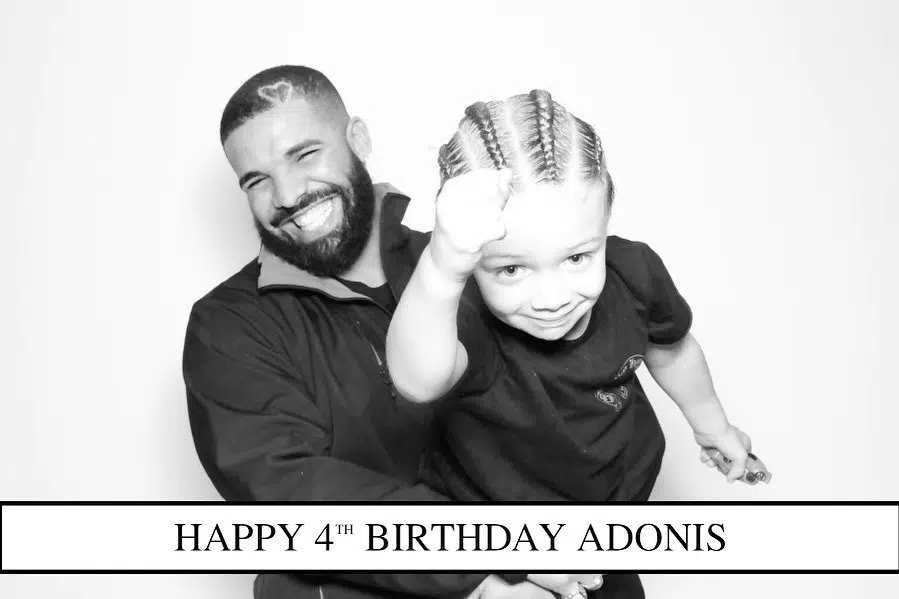 Drake maybe one of the most streamed rappers of all time, but he's a father first. Despite the criticisms he received previously for neglecting his son, Drake is stepping up to the plate now. In fact, he's making a real effort to involve himself in his son Adonis's life.
On October 10, Drake put together a race-car-themed birthday party for his son. Furthermore, Adonis's special day involved Lego gift bags, an actor dressed as Bug's Bunny and a blue-race-car themed cake. Furthermore, the birthday bash took place the day before Adonis's birthday. This year, the famous son will turn four years old. They grow up so fast. Moreover, Drake shared all the precious moments from his son's birthday party on Instagram. Clearly, Drake presents himself as a active father figure in Adonis's life.
Lil Wayne Celebrates Two Birthdays
Weezy certainly makes sure he has a place in his son Dwayne Michael Carter III's life. Similar to his protégé Drake, Weezy celebrated his eldest son's birthday this past weekend as well.  Though, instead of there being one birthday bash, two were celebrated.
On Sunday, October 10th, the father and son duo sat in on a birthday dinner party with family and friends. Furthermore, the two shared nearly identical cakes. While Dwayne Cater III's cake was decorated as "Lil Tune 13", Weezy's cake had "Big Tune" with a goat figure.
Furthermore, the New Orleans native shared the photo of him and his son on Instagram with the caption, "Feelin like . . . Tunechies!!!" It's clear that Weezy can take time out of his busy schedule to celebrate his son's special day.