Jimmy Fallon And Lil Nas X Hilarious Santa Rap Parody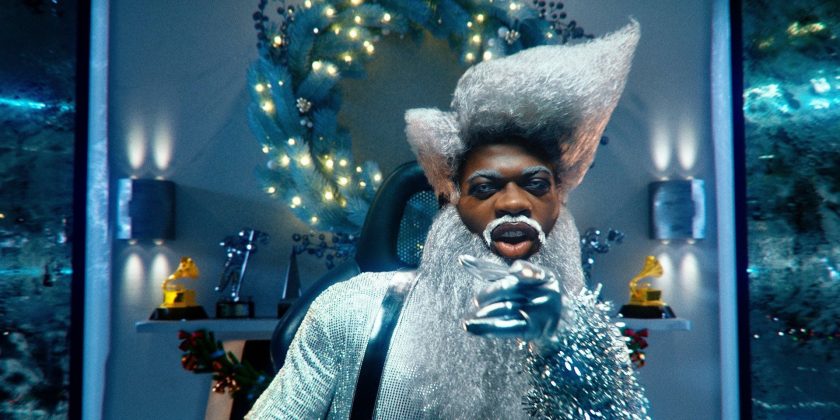 When it comes to the Jimmy Fallon Late Night Show, anything can happen. The host invites huge celebrities on to the show and even shares a few laughs with them. There's a reason why he's voted as one of the most relatable night host on tv right now! As of recent, Jimmy Fallon teamed up with rapper Lil Nas X to do a Santa rap parody in an effort to promote the 21-year-old's track "HOLIDAY." Though, the duo's rap parody isn't at all like our parent's holiday records. If Santa Claus had to choose, the parody would automatically fall under his Naughty List.
            Santa Nas X Rap Makes Jimmy Fallon's Mr. Claus's Cheeks Turn Red
Jimmy Fallon delivers the best of the best with whatever challenge or comedic bit he performs with celebrity guest-stars. Rapper Lil Nas X certainly had a blast performing their Santa Rap Parody on Dec. 10 on Fallon's The Late Night Show.
While the young mcee and evening host practiced social distancing, with Santa Nas X residing in his futuristic North Pole and Fallon's Mr. Claus avoiding the cold in his cozy little cabin, the two each spit their verses. Mr. Claus kept with his very sing along-esque Christmas cheer rap, while Santa Nas X's verse was downright X-rated.
The 21-year-old hilariously rapped about making kids pay him rather than gifting them with presents. "Let's get naughty, turn up the track/ Grab my sack while I count these stacks. Don't need reindeer, that's a fact/ Got my hoes out front and some presents in the back." Lil Nas X even thinks he belongs on Santa's Naughty list. The X-rated Santa's verse made Mr. Claus cheeks turned redder than Rudolph's nose.
The two end their hilarious Santa rap parody luckily on a good note when Mr. Claus and Santa Nas X did a verse together. Jimmy Fallon wishes families everywhere a Merry Christmas, while Lil Nas X tells people to stream his new track "HOLIDAY." While both played their Santa's very well, we'll let you decide who spit the best bars.
Did you like Santa Nas X or Old St. Nick? Leave your comments down below.