Some kids are lucky enough to be raised by two parents. However, others only are looked after by one parent. Moreover, Kodak Black revealed that his father wasn't in the picture as a child. The "Roll In Peace" emcee grew up in a single-parent household.
While it didn't stop him from pursuing a career in music, he does still carry the notion with him. In fact, the rapper made it clear that he still yearns for a father figure. Recently, he admitted that his lawyer, Bradford Cohen, is like family to him.
Kodak Black's Endless Court Cases
Growing up without the presence of a father or a mother can be tough on some folks. In fact, it stays with them throughout their entire lives, affecting their friendships and relationships. It's well-known that Kodak Black shares a deep bond and appreciation for his attorney Bradford Cohen.
Furthermore, the lawyer has represented him in multiple cases over the years. In fact, it was Cohen's relationship with Donald Trump that helped Black be released from jail early back in January 2021.  Clearly, these two go like two peas in a pod. It's no wonder Black views Cohen as more than just a friend.
He Has Daddy Issues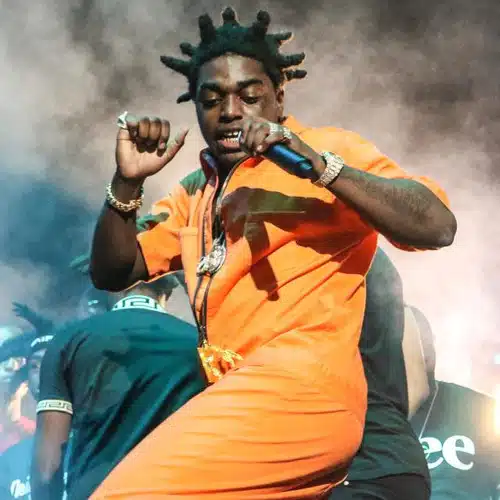 Obviously, Black couldn't be anymore grateful to the attorney. He's even praised him on several occasions, such as at this year's AMAs. Additionally, the rapper went as far to consider Cohen family after calling him a father figure on his 2022 track "Haitian Scareface." On the song, Black raps, "I ain't never had no daddy, I been calling Brad my father/ He more to me than a lawyer, he there every time I call him."
Though, Cohen has seemingly reciprocated their bond, after gifting Black a new gold chain. It goes without saying that Kodak Black definitely has some unresolved daddy issues.