Jerard Manifest Wiggins, better known as the accomplished producer J Manifest, is a hitmaker producer with a resume that includes collaborations with a variety of a-list stars ranging from Rick Ross to Wiz Khalifa to T-Pain. Alongside the music, J Manifest has created a clothing line, Kickz N Snares, that is the intersection of his favorite two attributes: classic shoes and epic beats. Today, we speak with the bonafide legend about his musical journey, fondest memories and future plans. Read more about J Manifest below.
[Boom]: Describe the Carolina sound in Hip Hop and R&B? Is there a difference between the two genres, sonically?
[J Manifest]: My opinion Carolina doesn't have a set sound. A lot of times it depends on what era of hip-hop you were raised in or what part of the state you are from. Also, North Carolina is somewhat a retirement state so you have all types of cultures that migrate here influencing the sound. Example: In Charlotte, you may have more of the Bop sound influenced by "da baby". If you come to central Carolina you have an artist like rhapsody who brings the conscious/soul. When you visit eastern Nc you meet a plethora of artists who usually may have a more lyrical approach. This is just an example of how versatile North Carolina hip hop is. In North Carolina, we have always had success stories with R&b music. We have artists like Jodeci, Fantasia, Ricco barrio, Anthony Hamilton, Sunshine Anderson, etc.
What is your proudest moment as a producer?
One of the proudest moments in my career happened after my first recording session with Beanie Sigel. He told me that he hadn't seen an engineer/producer perform on my level since he worked with Kanye. That right there blew my mind and for a while, I thought he was playing games until he trusted me to executive produce an upcoming EP to be released soon.
On the boards, who is your favorite collaborator and the last thing you two have worked on?
I really don't have a favorite collaborator. It's usually just me and my production team Legion Of Muzik WorldWide.
The best advice you've received about creating music?
I received the best piece of advice for music creation from the Hip Hop legend "Big Daddy Kane". I remember meeting BDK for the first time and he asked me to send him some beats. I asked him what style of beats he was looking for and he replied by saying; My brother I need you to send me beats the represent you and your craft, Don't send me beats that sound like nobody else. I ran with that jewel from that day on.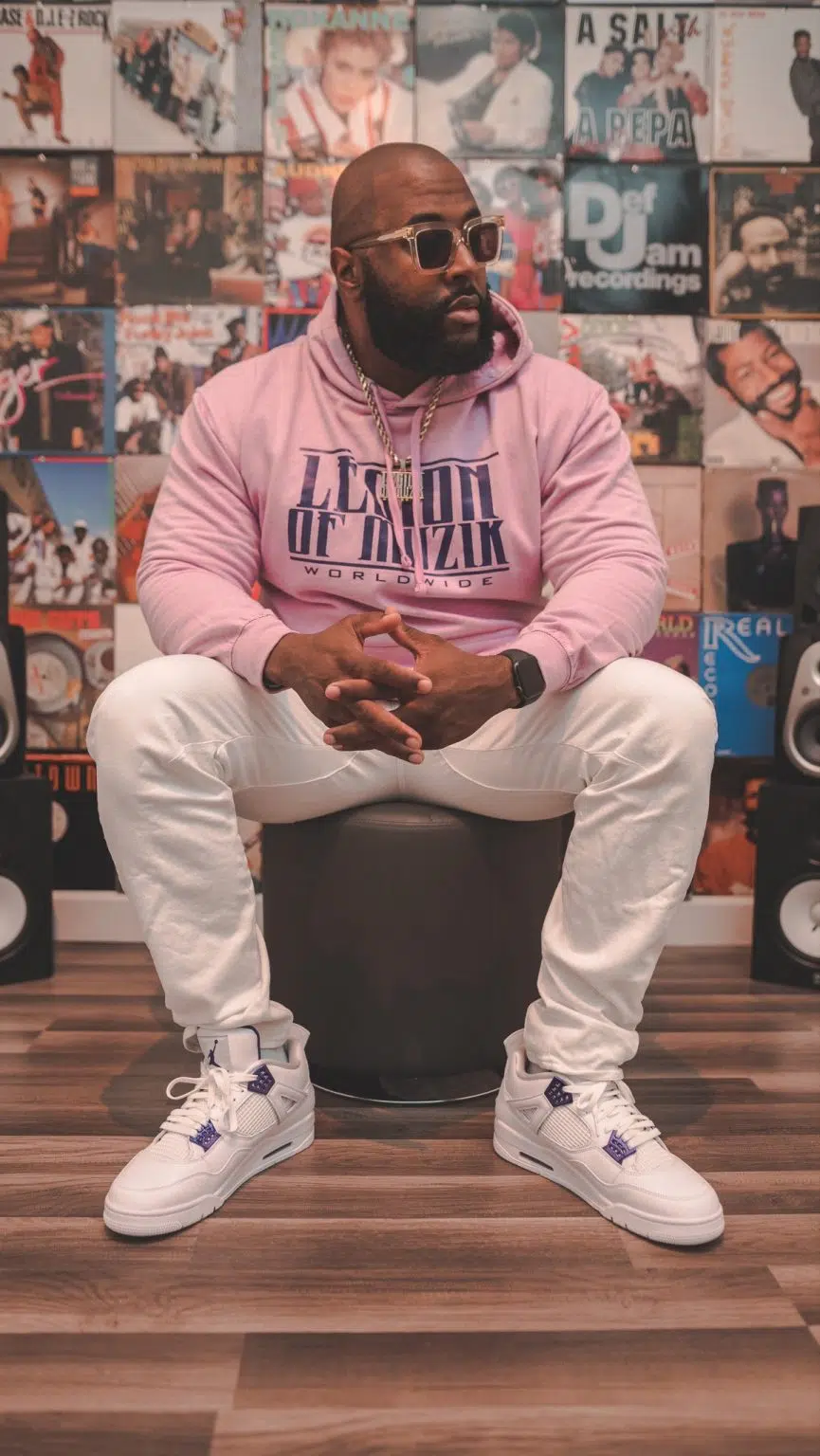 To you, is there a drastic difference in sound between today's music and when you were growing up?
There is definitely a difference in sound with today's music and the sound when I was going up. Today's music is more crispy but thin bc mostly everything is digital. When I was growing up music was more muddy and fuller. That's bc most music was done with analog equipment. I'm the producer that incorporates digital and analog in the studio.
Do you remember the first plaque you've ever received as a producer?
The first plaque I ever received came from a North Carolina based award ceremony CMA "Carolina music award". That was one of my first achievements solidifying my name in the state.
Do you have an "accidental hit" story?
I definitely have a song that I thought would never be a hit in a million years. Back in the mid-2000's, I had an older gentleman come to my studio requesting studio time for his son who was probably 15-16 yrs old at the time. We arranged an appointment and they had no clue how the recording process worked. He just showed up with a notebook and a pencil. I asked did they have a beat they replied no assuming that the beat came with studio time. I saw that the young artist was very eager to record so I created a beat on the spot that took every bit of 5 minutes with a maximum of 4 instruments. Within 30 minutes he had a song wrote and the first thing that came out of his mouth was "I'm in my red monkey Jeans" lol. 3 months later the song caught steam and was picked up on 106 and park for at least 10 weeks straight. Never did I think that record would have any success.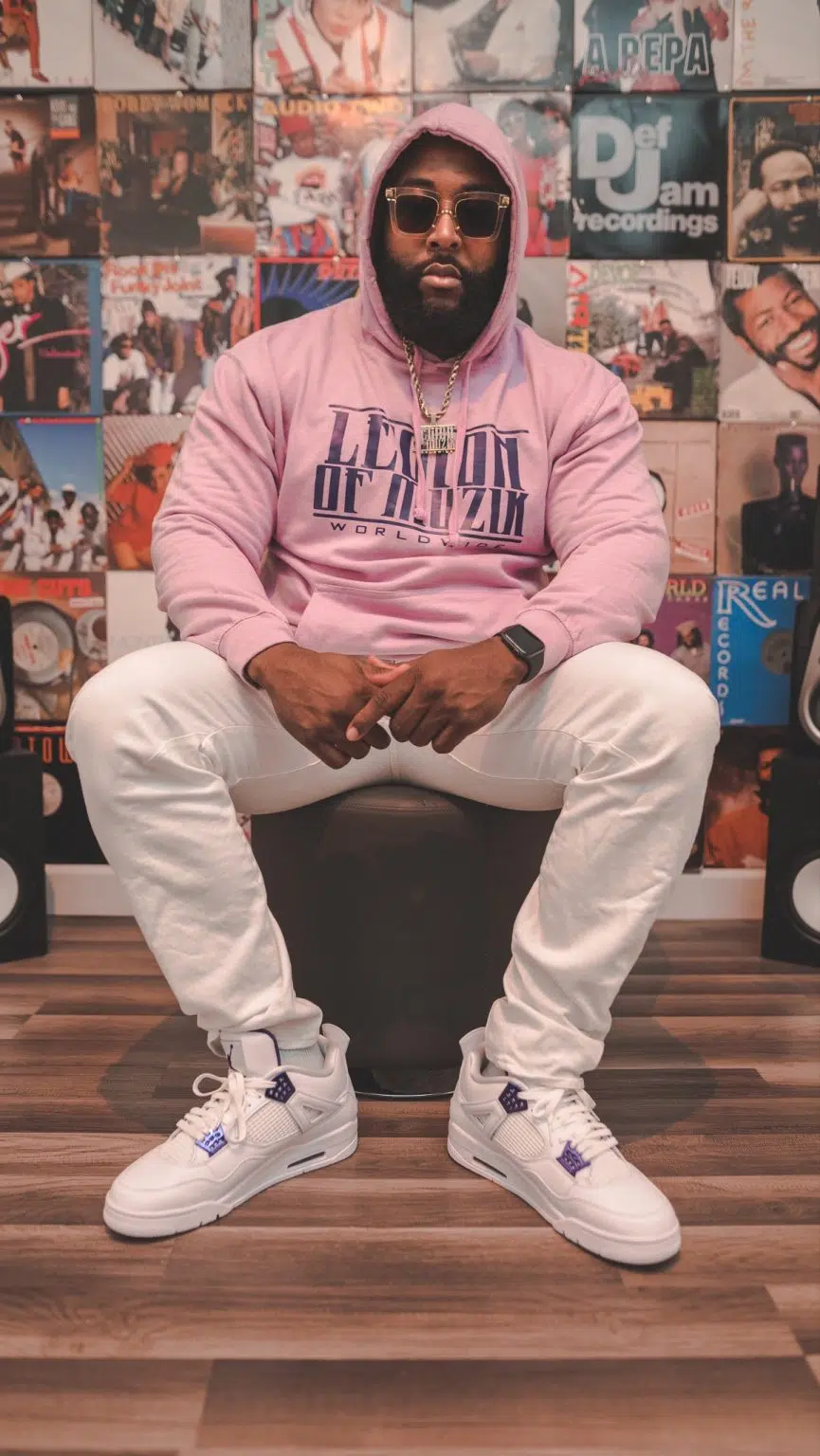 On the come-up, have you ever found yourself focusing too much on becoming a legendary producer?
I never felt that I was focusing too much on being a legendary producer. I always understood that this is the hurry up and "wait" business. Just remain productive until it's your time.
An artist comes to you and says "I want a classic."
When an artist comes to me requesting a classic, I always tell them lets get to work. We will have 10 guaranteed bangers for every 50 songs we record. You can't predict a classic you just have to work and let your fans decide.
Do you still strive to be the best producer after achieving so much?
Instead of striving to be the best producer, my passion now is to be the best mentor. On my road to success, I didn't have too many people I could get valuable advice from. I want to be the person to change that for upcoming producers and artists in the music business.
Do awards define you?
Awards never defined me, however it feels good to look at my trophy case and see that hard work has paid off.
As a producer, if you could be apart of any Album's creative process, what album would it be?
If I could choose to be apart of any album's process it would have to be Snoop Dog Doggystyle.
For more J Manifest, follow the legend today on Instagram.