When celebrities unfollow each other, it usually spells trouble. Given Nicki Minaj's recent "new mom" duties, we'd expect to see foreseeable changes in the rapper. However, the moment the "Queen" rapper unfollowed huge music giants on Instagram, fans assumed the worst. Rumors of a huge social media fallout between Minaj and her famous friends started to circulate online. What's Nicki Minaj up to?
            Minaj Goes On An Unfollowing Spree
Everybody doesn't get along in Hollywood. In fact, the world of fame and fortune is full of social media feuds and face-to-face altercations. Rap star Nicki Minaj has had her fair share of beef with other female emcees like Mariah Carey, Lil Kim, and Cardi B. Her recent unfollowing of huge music stars like her best friend Ariana Grande has left fans confused. In total, the "Hard White" rapper is said to have unfollowed a total of 600 people, including other artists like Doja Cat and Megan Thee Stallion. The Source even reported that Minaj unfollowed her mother and sister over social media. That's pretty harsh. Fans suspect that the new mom is caught up in a mega feud with several people offline, but other details suggest otherwise.
In light of her unfollowing spree, Minaj took to social media to provide an explanation as to what's happened. The 38-year-old wrote on an Instagram story, "Bare with me this following list you guys. Sorting it out." The star's statement doesn't give too much insight into the situation. Though, given her mysterious unfollowing of 600 people, it's possible that someone hacked her account. We won't know for sure until more details are released on the incident.
                   Is Nicki Minaj Making A Comeback?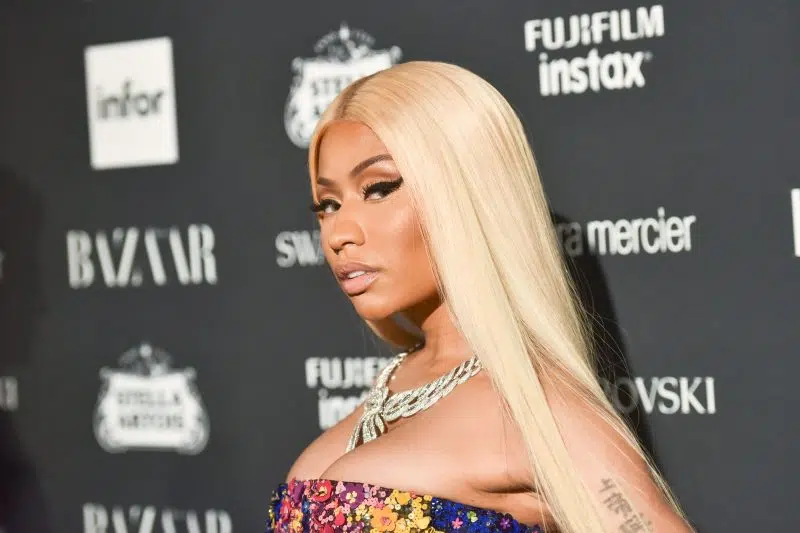 There are several theories about Nicki Minaj's recent unfollowing of her music industry friends. Another theory that's stuck with many fans is that the rapper is gearing up to release new music. Back in 2020, Minaj announced her retirement from the music industry. Obviously, no one bought the proclamation, not even other celebrities like Queen Latifa. Minaj never officially left the music industry when she was featured in songs with HipHop emcees A$AP Ferg, Tekashi 69, and Ty Dolla $ign. Additionally, her single titled "Yikes" sold over 20,000 copies in a week last year. Minaj may just be taking a long hiatus from the music industry, but she's clearly not retiring anytime soon.