Having friends in the entertainment industry comes with tons of perks. For instance, when one of our friends welcomes a new baby, they get spoiled with a horde of gifts. They even receive the 411 on what motherhood is truly like.
Just a few months ago, rapper Nicki Minaj gave birth to her firstborn. In the months following her son's birth, the new mom has shown off his flashy sense of style and revealed photos of her son for the first time. Minaj's friends have taken to social media to congratulate her. Additionally, the "Hard White" rapper received several gifts from her famous friends, including Ariana Grande.
            They've Been Long-Time Friends.
It's no secret that Nicki Minaj and Ariana Grande are pretty much "ride or die "besties. The two are practically inseparable. They've each starred in each other's music videos and even shared featurettes on songs. Their latest collab having been "The Light Is Coming" off of Ariana Grande's 2018 Sweetener album. Of course, Minaj and Grande have explained that their friendship goes deeper than just surface-level issues. They've had each other's backs throughout the ups and downs of their careers. They are definitely friendship goals.
                 Grande's Gift To Her Bestfriend's Son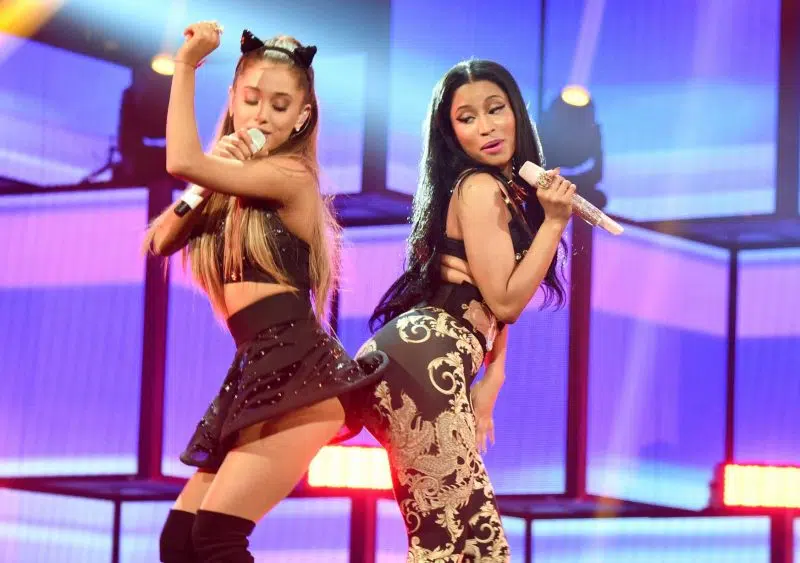 As part of her best friend duties, Ariana Grande wasn't going to miss the birth of Minaj's son. During a recent Twitter Q&A with fans, Nicki Minaj let them in on the details of her pregnancy. Many questioned the new mom about the 2 ½ hours of labor she went through and breastfeeding. Though, one fan wondered how Ariana Grande reacted to her pregnancy. The "Highschool" rapper replied that "her bestie delivered some special gifts." Unfortunately, the new mom failed to show off just what Grande bought for her PapaBear, but we're positive the gifts meant a lot to Nicki Minaj. At this point, Ariana Grande just became Auntie Grande.
What do you guys think Ariana Grande got Nicki Minaj's firstborn?
Let us know in the comments.