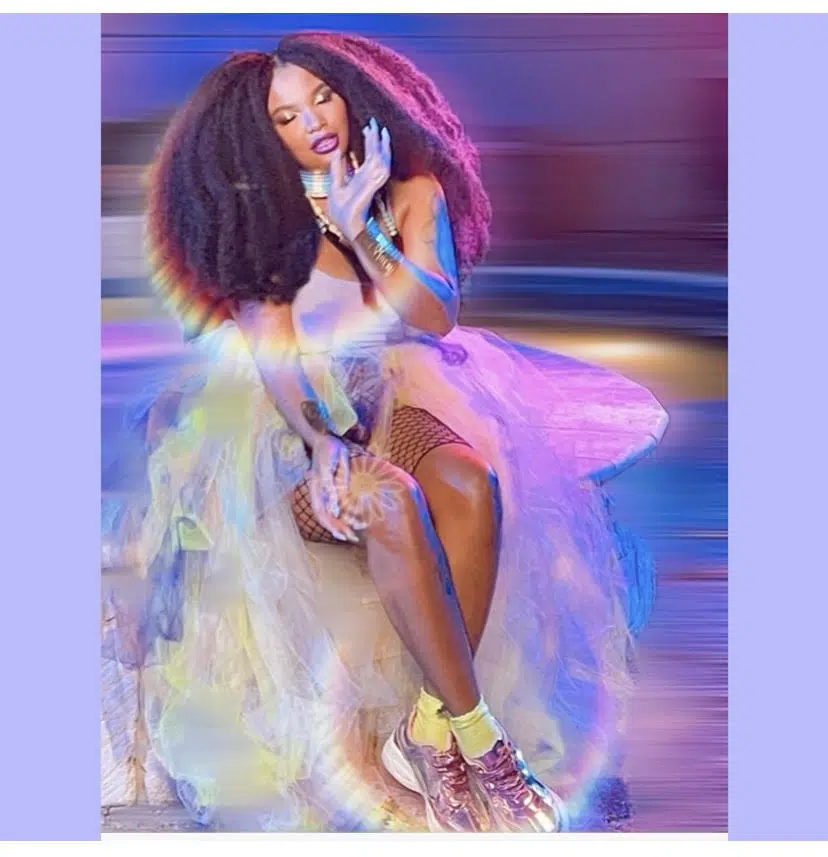 Growing up in a musically inclined household, Flowerchild fully embodies life as an artist from a young age. Her grandfather, a music professor at Tennessee State University, her mother, a classically trained pianist. Flowerchild claims them to be very influential people in her life. The artist recalls singing in church throughout her childhood and picking up a pen at the age of 8. She is currently working on the completion of her album. FC expresses that her favorite single release thus far is "Reasons and Seasons".
Flowerchild's music gears to touch the souls of others and help her listeners utilize her songs as an outlet. Looking through her music catalog, she's collaborated with many artists. Her dream collaborations are with Anderson Park and Janelle Monae. With all of her hard work she puts into her craft, it is only a matter of time before that dream transitions into reality.
While Flowerchild's music career blossoms and her fanbase increases daily. Her Fairy Flo persona strives to contribute to the evolution of a new sound and movement. As she climbs the ladder in the music industry, FC plans to accomplish major success; however, no only in music. Becoming an entrepreneur who owns many businesses is on her to-do list. Who the wealth and knowledge she acquires throughout her joinery, she plans to give back to her people and take care of her family for generations to come.
HypeFresh Highlights Thee Flowerchild
Who is Flowerchild?
Flowerchild: I'm an artist. I've been making music for about 10-15 years now. I dropped my first project October 29 titled Eargasmic. It is my first Freshman album, I've worked with Grammy nominated producers as far as creating the project. On the side, I home-school.
What's in store for Flowerchild?
FC: I'm hoping to push the album enough to get a Grammy!
Do you have anything else you want to add?
FC: Yes, you can follow me on IG @_theeflowerchild