The rules of dating can be a complex matter. Though, it's universally understood that being in the "friend zone" hurts like heck. Most recently, dating rumors started circulating between rappers Doja Cat and French Montana.
The two emcees just hopped off their collab "Handstand" from Montana's latest album They Got Amnesia. Though, Doja Cat and French Montana mixed business with pleasure after vacationing to the Bahamas. However, rather than confirming fan's suspicions, Doja Cat friend zones French Montana.
Doja Cat And French Montana Have A Good Time In Bahamas
.@DojaCat in The Bahamas with @illestethiopian and @FrencHMonTanA 💕 pic.twitter.com/N6X9wXyU22

— Doja Cat News (@DojaNews) January 7, 2022

Doja Cat and French Montana have obviously grown closer since their music video collab on "Handstand." The two have become real pals, though, after a recent outing, fans seem convinced they're dating.
Page Six gave the deets on the two latest vacation getaway to the Bahamas. While the destination has been deemed a popular romantic spot for couples, Doja Cat and Montana didn't have a beacation. Or did they? Page Six notes that the two stars came together to celebrate Montana's lawyer Adam Zia's birthday. Doja Cat just so happened to have ventured to the Bahamas for work. At the time, she was scheduled for a New Years performance. Seems innocent enough. Clearly, they're staying in the friend zone.
Doja Cat Puts French Montana In The Friend Zone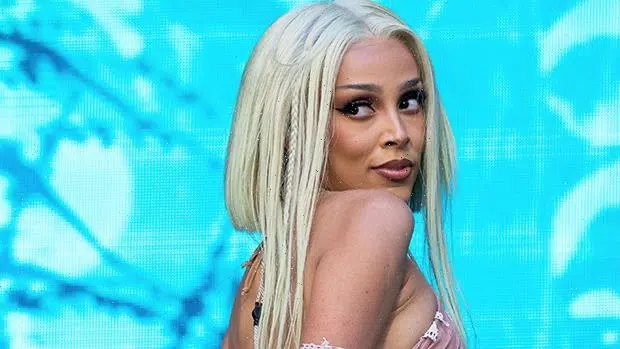 Furthermore, Montana posted a huge photo dump on his Instagram from him and Doja Cat's trip. The two even exchanged a few cutesy comments. Unfortunately, Doja Cat friend zoned French Montana by referring to him as her "brother."
Ouch! While Montana wrote in the captions, "AFRICANS IN THE BAHAMAS," Doja Cat replied with, "Love you brother!"
Fans may suspect there's a future for the two rappers, but clearly, Doja Cat doesn't think so.