When it comes to making red carpet appearances, female celebrities steal the show every time. Some stars redefine the standards of fashion, while others don't make the cut. Though, celebrities don't just save their biggest fashion statements for special events. Rapper Cardi B made head turns when she wore a sheer outfit on a recent shopping trip. Of course, the "WAP" emcee goes shopping in a big way.
                Cardi B Goes All Out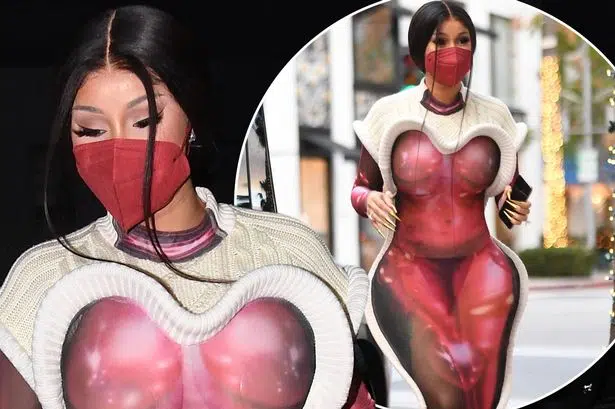 Cardi B is outlandish in every sense of the word. The female rapper's larger than life personality and comedic relief makes her relatable to fans. Making a statement is what the rap star does best. The "Ring Ring" rapper caused quite the ruckus after parading around in an intergalactic dress while shopping out in Beverly Hills last Friday. To say that her sheer ensemble made a statement is putting it mildly.
According to Harper's BAZAAR magazine, Cardi B's dress featured a galactic print over a female silhouette on sheer fabric. The sweater shrug and full-body border helped to create an visual illusion on the rapper. Though, the look wasn't complete without the YSL heels and red-rimmed shades. Onlookers snapped photos of the rapper's unusual dress. Obviously, Cardi B made the event into a fashion show as she striked a few poses in front of the flashing cameras. She had to go shopping in a big way for the fans.
                         Cardi B's Instagram Fashion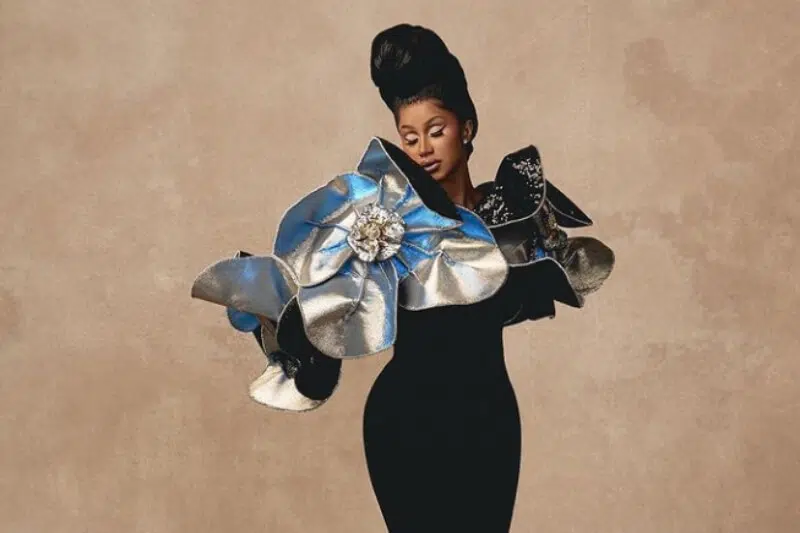 Cardi B's sheer galactic dress isn't the only ensemble she's worn that made fans gawk in surprise. The "Ring Ring" rapper's Instagram showcases several extravagant outfits she's worn on photoshoots, red carpet events and even, just for social media. One of her most iconic ensembles yet to date comes from her 2020 "Woman of the Year" Billboard magazine cover shoot. Cardi B reposted several beautiful ensembles from the shoot, including the slim fitting, black dress with the huge metallic flowers. If that's not an indication that Cardi B does everything in a big way, we don't know what is.