Being a huge star in the music industry can be stressful at times. Even up and coming artists have a hard time keeping their head on straight. Fortunately, female rapper BIA knows how to handle a chaotic industry. Her hit songs "WHOLE LOTTA MONEY" and "BIA BIA" certainly have kept her at the top on music charts. Not to mention, her fanbase has grown tremendously. Furthermore, fans were more than eager to see the rapper perform her hit songs. However, her performance at the 2021 BET Hip Hop Awards received mixed reviews.Rather than fighting fire with fire though, the Massachusetts native took their criticism with a grain of salt.
Fans Called BIA's 2021 BET Hip Hop Awards' Performance "Dull"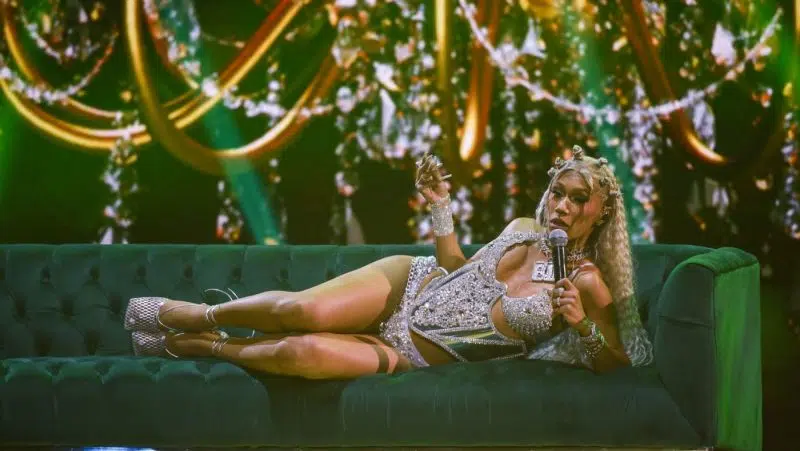 This past Tuesday, the rapper performed her hit tracks "WHOLE LOTTA MONEY" and "BIA BIA" at the 2021 Hip Hop Awards. Prior to her performance, she promised fans that there'd be "high-energy." Unfortunately, BIA's performance didn't make a lot of waves with the audience. Admittedly, the female rapper's set didn't start picking up traction until after Lil Jon joined her on the stage. Furthermore, the fans took to social media to criticize the rapper's performance. Many of them deemed it "dull." Luckily, BIA only took the criticism lightly.
She Used the Criticism As a Teachable Moment
Rather than sweat the small stuff, BIA took the high road. The rapper acted like a total pro after telling fans that she'd use their criticism as a teachable moment. Furthermore, that following Wednesday morning, the rapper took to Twitter to explain that she appreciated the feedback.
Most importantly, she responded to the critics by saying, "One thing about me… I'll always remain grateful and work on improving my skills. Thank you for the helpful feedback! I appreciate it and will come back stronger next time."
The haters better watch out, BIA might make them eat their words.