Sunday Sports Moments
It's Sunday, here are your top 3 Sports Moments to wrap up your weekend. In baseball, Aaron Nola top Phillies pitcher gets his first career game shutout and first gatorade bath by his teammates. In hockey, Flyers lose to the Capitols but not before Wade Allison manages to score his first career goal with the NHL. Lastly, in Basketball, Jaylen Brown makes Celtics franchise history by scoring 40 points across 85 percent of his field goals. Unfortunately for Brown, he is considered injured and will not be playing for the Warrior game. Read Further to get the details of these great sports moments.
1. Aaron Nola Pitches Complete Game Shutout; Top 3 Sports Moments.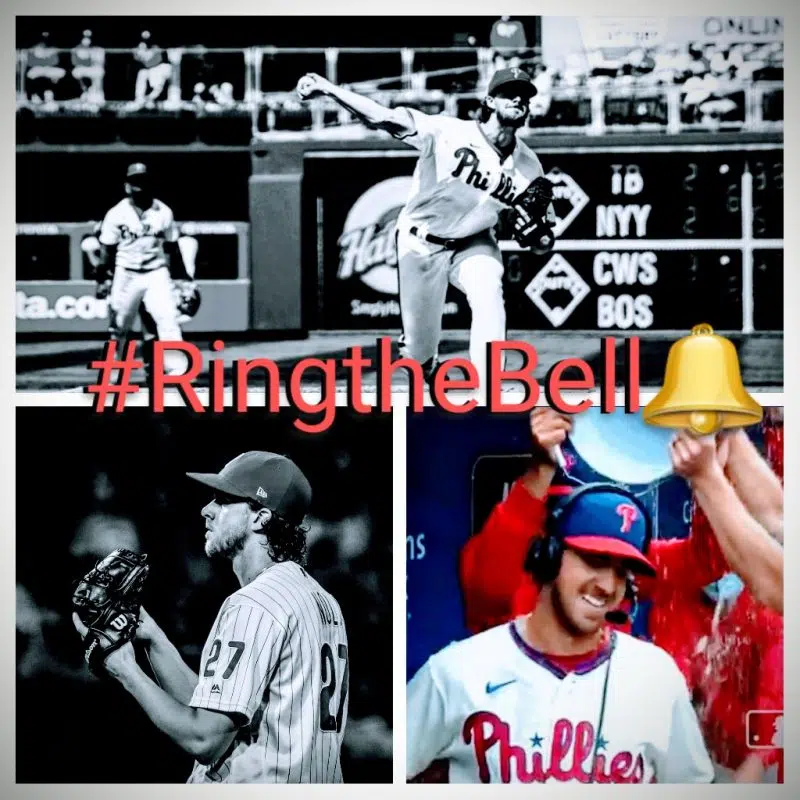 Aaron Nola pitches a complete game in today's game against the Cardinals. Nola not only pitched a complete winning game but it was his first shutout of his career. Nola was all smiles as he left the mound this Sunday afternoon after throwing a total of 102 pitches. Nola dominated on the mound with excellent command on his fastball and one heck of a curveball. 41.2 percent of his his pitches ended up as misses for the Cardinals players. Nola was certainly in top fom as he only allowed two hits which resulted in no runs. Aaron Nola is the first Phillie, since Roy Holiday (2010 Perfect Game) to allow two or fewer hits and no walks while striking out 10+ hitters in a complete gaame shutout.
AARON NOLA'S FIRST COMPLETE GAME LETSGOOOOOO pic.twitter.com/4Q9nO0Syf4

— NBC Sports Philadelphia (@NBCSPhilly) April 18, 2021
The Call: 11-2 counts, Out to shortstop on one hop. Gregorious has it across the diamond in time. The first complete shutout in 9 innings for Aaron Nola. He was fantastic today. 10 strikeouts as the Phillies win it 2-0 and they take the series from the Cardinals.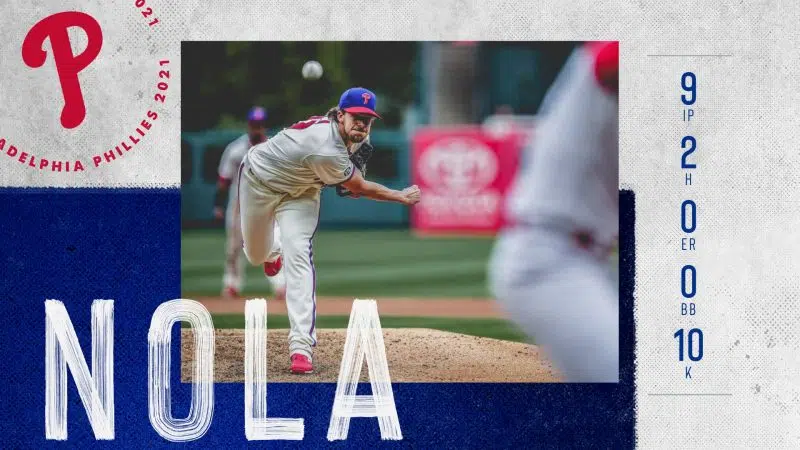 "I don't know how you could possibly say he's not an ace," catcher, J.T. Realmuto spoke of the young pitcher. "He's a top 10 pitcher in baseball." Realmuto knows a think or to about being a top performer in baseball so it's safe to say his endorsement carries some weight. Another opinion that matters is the skippers. Joe Girardi confirmed that Aaron Nola was an Ace, "You can look at his numbers every year. It says ace. He's our ace." The numbers speaks volumes over the Young ace. Since 2018, Nola is 35-19 with 3.08 ERA and 1.10 WHIP. Aaron Nola has 67 more strikeouts than innings pitched.
This is the biggest smile you will see on Aaron Nola's face and the most excited he gets 🤣

First complete game shutout of his career and first Gatorade bath! pic.twitter.com/K3fZ6y4dci

— John Clark (@JClarkNBCS) April 18, 2021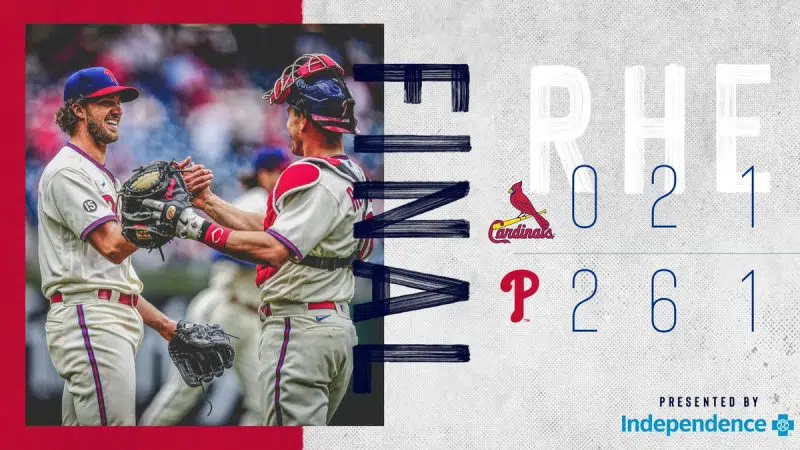 2. Rookie, Wade Allison, Scores his first Goal; Top 3 Sports Moments.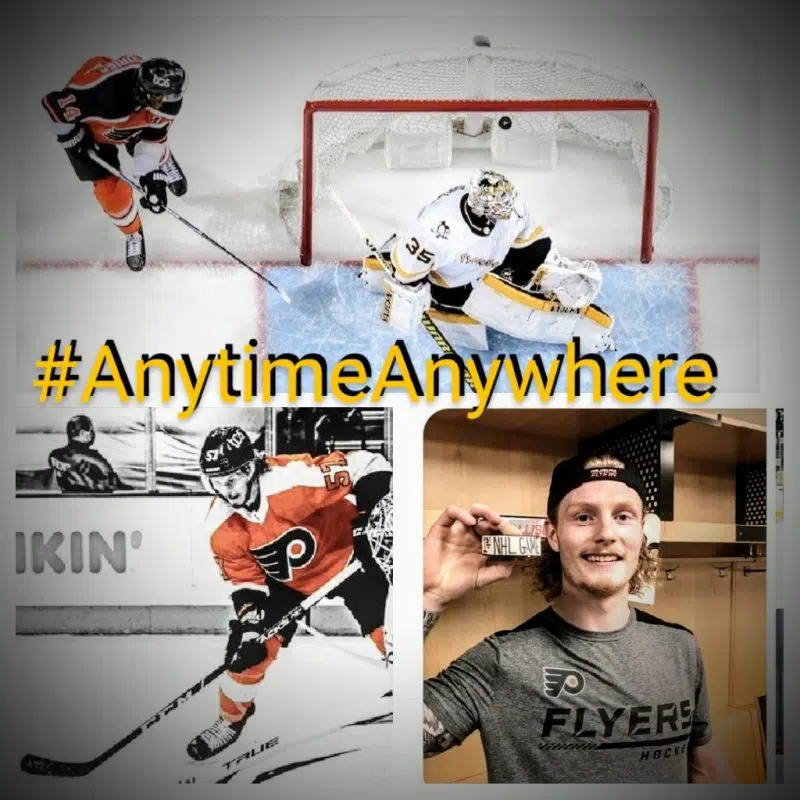 Wade Allison scores first goal in game vs. The Capitols. Carter Hart was missing from the game due to an injury and The Flyers definitely felt his absence. The Flyers remained scoreless through 3 periods' power plays. However, when the Capitols managed to get charged with a tripping penalty, the Flyers were able to capitalize on the man advantage. It was then, when Wade Allison was able to score his first NHL goal. The game ends in a loss of 6-3 Capitols.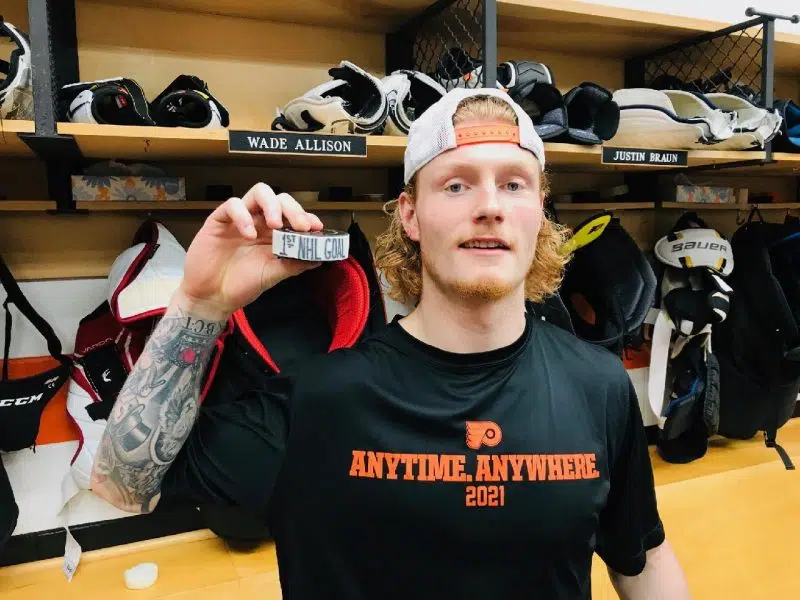 The Call: It's to Giroux. Giroux across ice, Hayes in front, to Allison and he scores. A slam down for his first in the NHL and it's a one goal game. Four to Three Allison
The LIVE call of Wade Allison's first career NHL goal!!! pic.twitter.com/ALri7P3UhE

— NBC Sports Philadelphia (@NBCSPhilly) April 17, 2021
"I did it. It's pretty cool, something that nobody can ever take from me. Pretty special," the rookie, Wade Allison replied about his first career goal. "I have to buy Hayes a dinner because it doesn't get much easier than that one." Needless to say, he'll be floating on ice after that great goal and even though they didn't win he will definitely hold onto to this moment for the rest of his life.
3. Jaylen Brown, First in Celtics franchise history, to score 40 points in 85 FG%; Top 3 Sports Moments.
Jaylen Brown's scoring percentage in field goals makes him stand out as the first in Celetic's franchise history to score 40 points on 85 % field goals. In 32 minutes of play, against the Lakers, the 24 year old guard scores 40 points in 9 rebounds (30-26 this season; 5th in the East). 17 out of 20 of his field goals were sucessful and Brown made 3 out of 5 of his 3 point shots attempted. Browns performance helps the Celtics heat up as they win against the Lakers 121-113 on April 15, 2021 game. Jaylen Brown is averaging a career-high 24.6 points per game this season.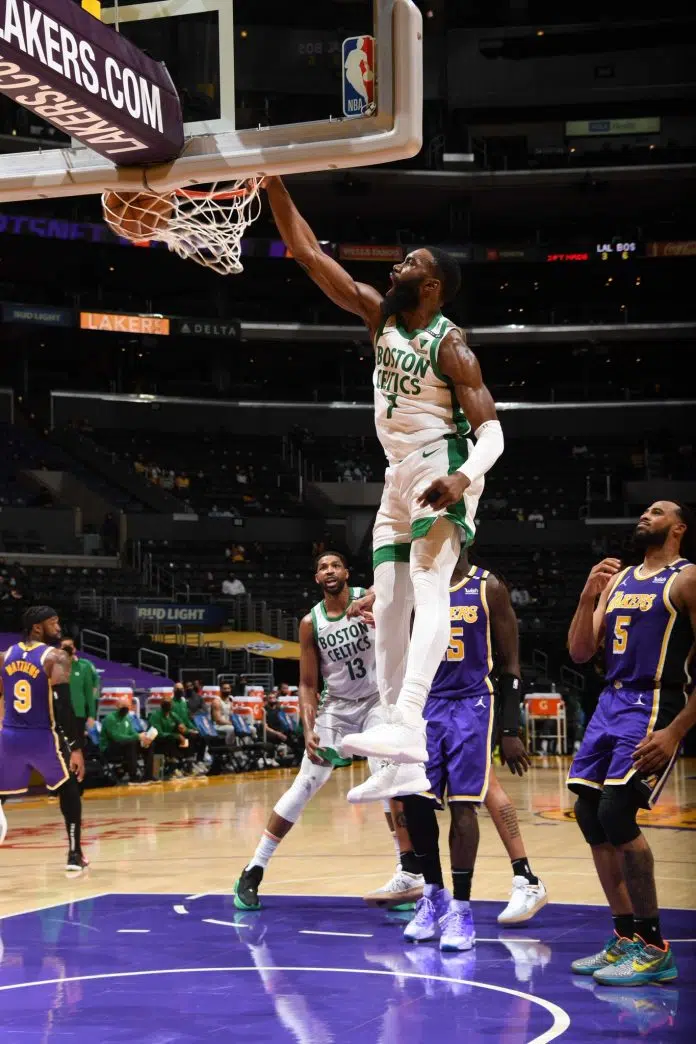 And just as they heat up, Jaylen Brown is out, the game against the Warriors, due to a non-Covid related illness. Also out for Saturday's game is Evan Fournier (health and safety protocols) and Robert Williams (left knee). Although, their fates are not sealed as they can return in the relative not-so-distant future. What does this mean for the Celtics who have turned up the heat, recently in their division? Kemba Walker, Jayson Tatum, and Marcus Smart will have to step up and take on more of the scoring load. Also, Tristan Thompson will step into a bigger role as the main big man. Will this effect their game play yes but how it does still remains to be seen.
Jaylen Brown having fun with Kemba and Tristan after dropping 40 🤣 pic.twitter.com/dfcA7yVgeK

— NBA on ESPN (@ESPNNBA) April 16, 2021