Spirit Gun!!!
Yu Yu Hakusho's Yusuke Uramashi is one of the greatest anime characters of all time but doesn't get the respect he deserves. He has everything you want in a protagonist. He was once a troubled teen who turned into a hero, he didn't bother anyone unless they bother him, and lastly, he was just a bada$$ hero. But why doesn't Yusuke get the respect that he deserves? That's because marketing for the anime was not as good as other shonen anime. However, we are not here to talk about that; we are here to discuss the magic of the spirit detective.
Who is Yusuke Uramashi?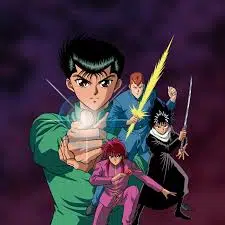 The protagonist of Yu Yu Hakusho, Yusuke Uramashi, is a delinquent teen turned hero. But his story doesn't start as other heroes' stories do. Yusuke dies in the first episode. Yup, he is hit by a truck saving a boy's life when the kid runs in the street to get his ball. Hence, thanks to that boy, we are taken on a historical anime adventure. Because Yusuke saves the young boy's life, he is given a chance to come back to life. He has to complete a series of tasks so he can put his soul back in his body.
Yusuke accomplishes these tests and came back to life, but with awaken a sense to detect spiritual energy. Yusuke his then given the job of spirit detective and go crazy adventures where he gains unexpected friends and beat enemies who helped him grow dangerously. The stories do a great job of balancing humor, emotion, and action all in one. The fights are brutal but also strategic and well-drawn. If I would have to describe them, then I would say that they are a mixture of Hunter x Hunter and Jo Jo's Bizzare Adventure.
Why you should watch it.
With a beginning twist that no one would have seen coming. Yu Yu Hakusho continues its story with a twist and fantastic arcs that will have you watching the series as it goes on. The best part is that all the characters change. You see, Yusuke transforms from a hasty fighter to a warrior that uses his brain. Also, the role characters of Yu Yu are some of the best you'll see in an anime in a minute.  Its def worth a watch.
If you know of any other underrated animes, please comment below and let us know.