Unfortunately, HipHop community has lost several people in 2021. Instagram Influencer and model Mercedes Morr wasn't a part of the HipHop community, but she did have close ties with famous artists. Recently, the 33-year-old Instagram model died at the hands of a murderer in her apartment in Richmond, TX. Furthermore, her death affected several famous HipHop stars, including Tory Lanez. The "Say It" rapper, among others, gave his condolences and made a tribute in her honor.
                         Mercedes Morr's Death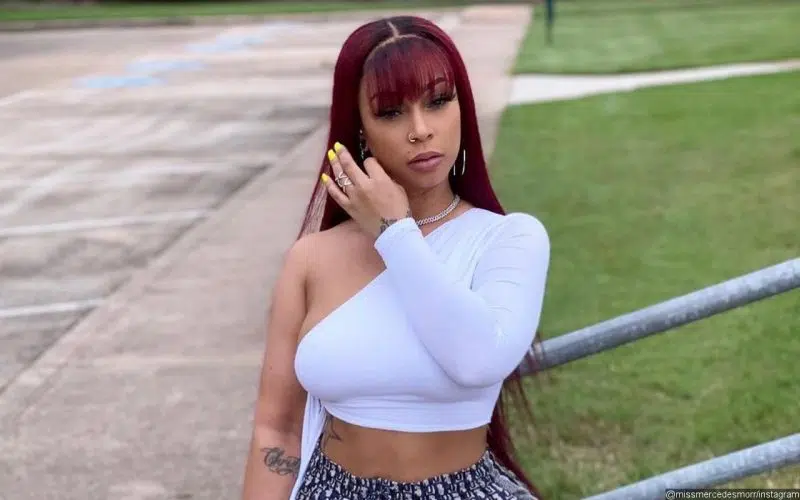 It's only been days since Instagram Influencer Mercedes Morr was murdered. Fortunately, as the investigation continues, more details reveal what happened to Morr. More importantly, they bring us closer to finding the murder suspect and justice for Morr's family.
This past Sunday, police found the model dead inside her apartment. A Fort Bend Medical Examiner told ABC13 on Tuesday that Morr, who identified as Jenae Gagnier, suffered from strangulation and a traumatic concussion In addition to discovering her body, police also stumbled upon the body of a 34-year-old man, who they identified as Kevin Accorto. Authorities don't know Accorto's connection with Morr. At this time, the police have treated the case as a murder-suicide. However, the police haven't identified the motive behind Mercedes Morr's death. Hopefully, the authorities find more evidence that'll led them closer to finding the murder suspect.
            HipHop Community Gives Condolences To The Deceased Instagram Model
After learning about the tragic death of Jenae Gagnier aka Mercedes Morr, several individuals reached out. Even huge celebrities such as Cardi B and Megan Thee Stallion gave their condolences to the star. Oddly enough, rapper Tory Lanez shared words of remorse and hope in Morr's honor. After uploading a photo of the model on his Instagram page, Lanez captioned the photo with, "Rest in peace Queen." Hopefully, Jenae Gagnier has found peace.