---
The beloved cartoon family, the Simpsons, is the longest running scripted series in television history. The Simpson's has been a part of people's family and childhood for a long time. Now the sneaker company, Vans, has partnered up with the cartoon family to come out with a clothing line including clothes, sneakers, and other accessories. 
Who will be included in the launch? 
The launch will include many of the characters from the cartoon. Some of the characters that will be featured are Homer, Marge, Bart, Lisa, Maggie, Otto, Krusty,  Moe, Lenny, Carl,Patty ,and Selma.
The line will feature some of the iconic character's traits like Bart Simpson skateboarding, and Lisa Simpson running for president. 
When will the line be available? 
The line will be available on the Vans website on August 7th. 
To find out more details, look at the Vans website. 
An article by Sneaker News, sums up some of the expected highlights: 
"There's one with the three Bouvier sisters with chenille material adding the dimension to the curly hair, while Patty and Selma have some extra hairs hanging off their legs. El Barto, Bart Simpson's vandalizing alter ego, is seen on the Skate Pro, while Lisa proudly boasts her presidential campaign with a purple Sk8-Hi. Also included is a full set of apparel and accessories, including sandals covered in strawberry frosting and sprinkles "
What are some of the items coming out? 
Here are some pictures of the items coming out: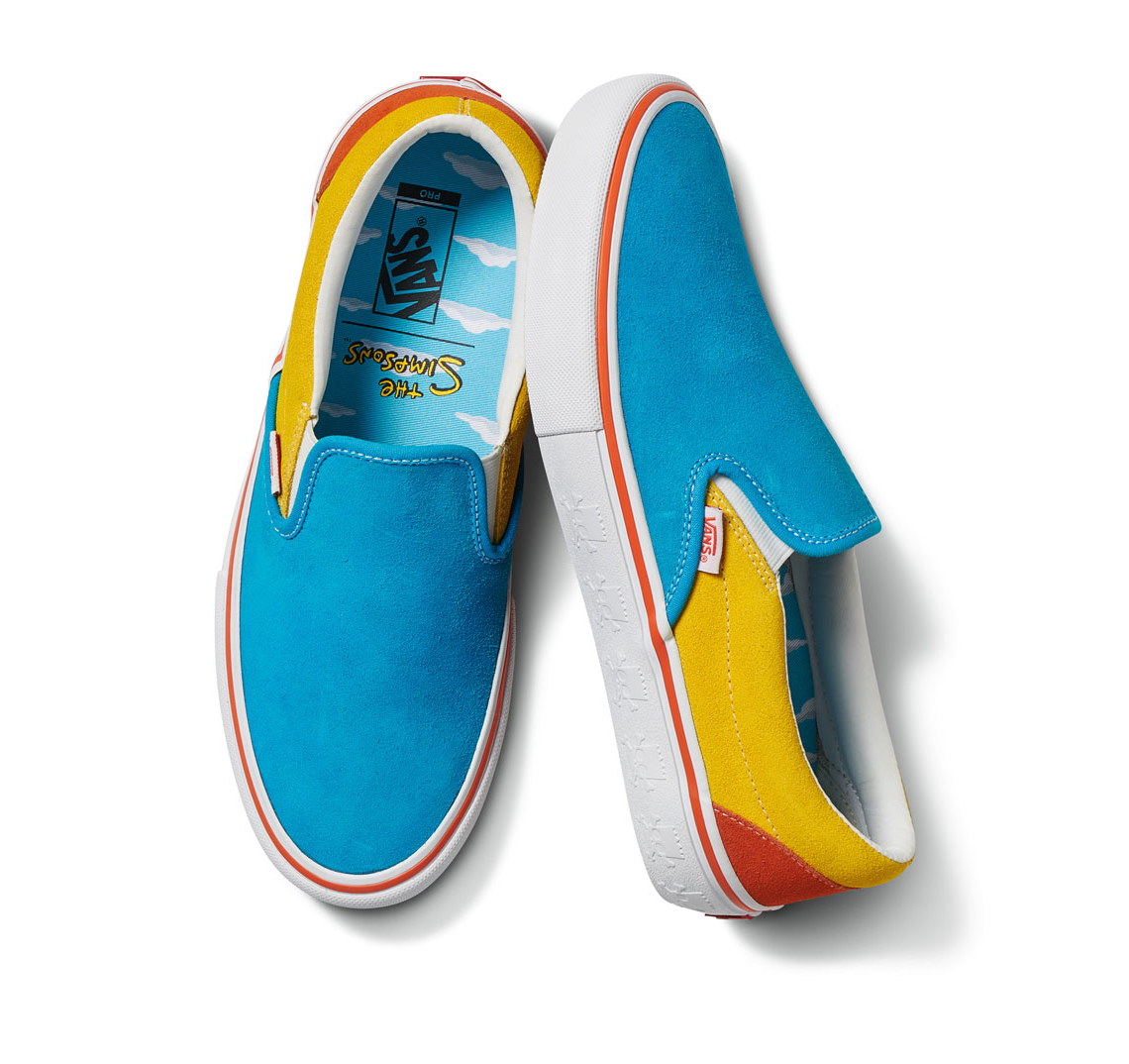 Will you be purchasing something from the new collaboration? 
Let us know in the comment section.