Rap icons take their seniority quite seriously these days, especially with the growing number of new emcees taking over the rap scene. A few weeks back,  T.I asserted himself as one of the greatest rap stars in the game after having his spit game challenged. Recently, the ATL actor had to check comedian Godfrey after trying his hand at stand-up comedy. While the rapper knows that he's no Kevin Hart, he's surely a superstar.
Godfrey Isn't A Fan Of T.I's Stand-Up Comedy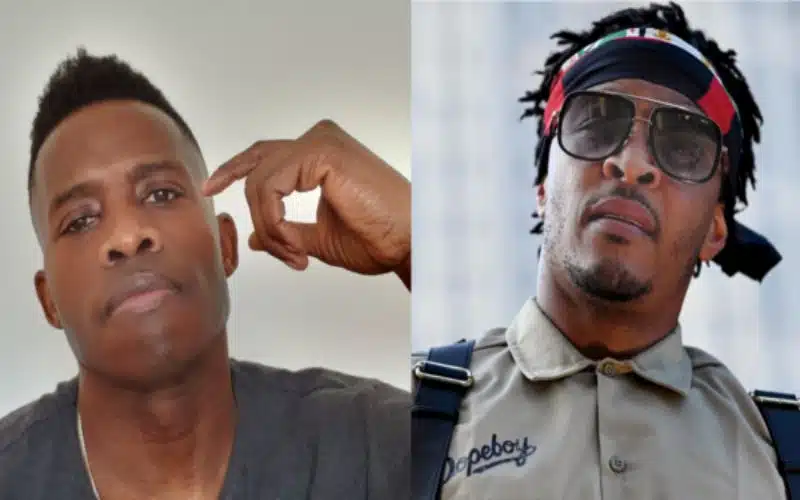 Sometimes stepping on someone's toes doesn't work out too well. T.I apparently stepped on a lot of comedian's shoes when he decided to pursue a career in comedy. In fact, famed comedian Godfrey expressed his outward dislike at T.I's new career change. In a recent interview, Godfrey blatantly stated that "he doesn't see T.I as a comedian." He didn't even watch the ATL actor's set because he found it disrespectful that
"T.I did his set right after his performance."
Arguably, Godfrey sounds extremely petty for being mad at the fact that T.I went on after him.
T.I Knows He's Just A Superstar
Obviously, T.I got wind of Godfrey's commentary and took to social media to address the issue. In an Instagram Live video, T.I argued that the two could've hashed it out in a conversation. Additionally, he directly told Godfrey that he's not after his job, assuring the comedian that there's no competition. Then, he made it clear that he's not a comedian but rather, a "superstar." Clearly, T.I.'s not after Godfrey's career, since he has plenty of stock in the entertainment business.