Review of Rick and Morty Season 4 Episode 7
It's hard to keep track of when new episodes of Rick and Morty are airing. Earlier in the series, there would be up to a couple of years in-between seasons. Lately, though the creators have been cranking out episodes more often. The first half of the season 4 Rick and Morty dropped in November of 2019.
A couple of weeks ago Adult Swim began airing the second half of the fourth season. The sixth episode of the season was definitely a bit different, but still entertaining. I would say that the seventh episode gets more back on track with what the show is usually known for, while still producing original content. Check out my review of the episode below.
What to Expect
The fourth season of Rick and Morty has stuck with a theme of heavily parodying famous books, movies, and genres. Check out this post by the Rick and Morty Twitter account to see the full list of episode titles for this season. The latest episode is titled Promortyus, clearly based on the movie Prometheus.
Each episode goes to poke fun at the genres that they are parodying. There is no shortage of that in the seventh episode. A main joke in the episode goes to point out how dumb the alien parasites in Prometheseus are. The episode opens with Rick and Morty removing these parasites from their face. Apparently the parasites' existence is based around attaching to your face and laying an egg in you that hatches after 30 minutes.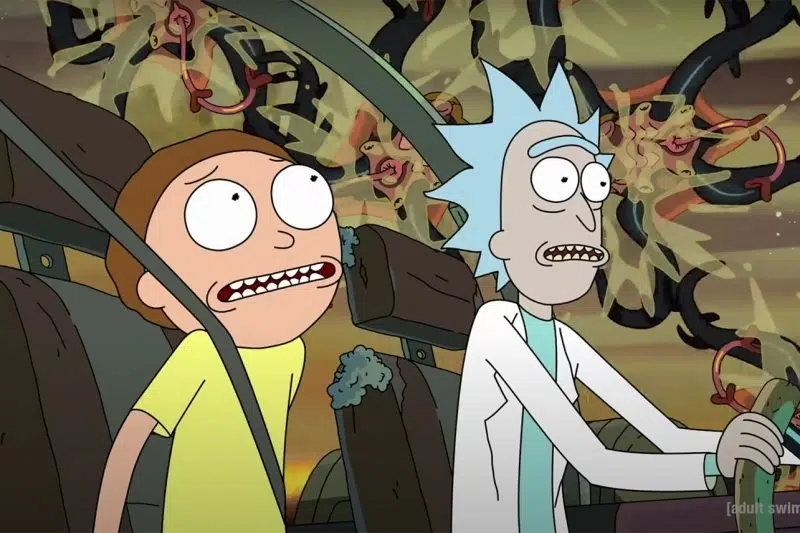 After this the pair flees the planet, laying wreckage to the alien population along the way. As they joyfuly go about this, they reference Star Wars, and how all of this killing is fine because the aliens are bad guys. Even though their existence might be quite dumb, they don't see to be too bad of people. This is some typical meta-commentary for the series as of late.
Once back home the duo cracks up as they recount the events to Jerry and Beth. The show is doing the exact same things that they are calling out genres for, but pull it off in a successful manner. Instead of just adding to the possible flaws, they instead chose to point them out in a funny way.
We Need More of Summer
After Beth asks about Summer, Rick and Morty realized they forgot her. The second part of the episode focuses on Summer's experience on the alien planet. Instead of falling victim to the parasites, Summer actually fends them off and ends up basically running the planet.
This episode reminds us of just how funny and smart Summer can be. Rick's confidence both helps him in many ways, but can also be his downfall. Promortyus is reminiscent of Morty's Mind Blowers where Summer comes to save the day, only to be ridiculed by Rick and Morty. It is refreshing to see some more of Summer and hopefully, she will have a bigger presence in future adventures.
Final Thoughts
It has been interesting to see how the creators of Rick and Morty have been handeling the direction of the series. It is clear that they do not hold back when it comes to responding to expectations. The latest season is chock-full of meta-commentary, with a classic Rick and Morty twist.
What are your guy's thoughts though?
Are you a fan of Rick and Morty season 4? What do you think of the latest episode? And do you enjoy this season's style of parodying famous genres and movies?