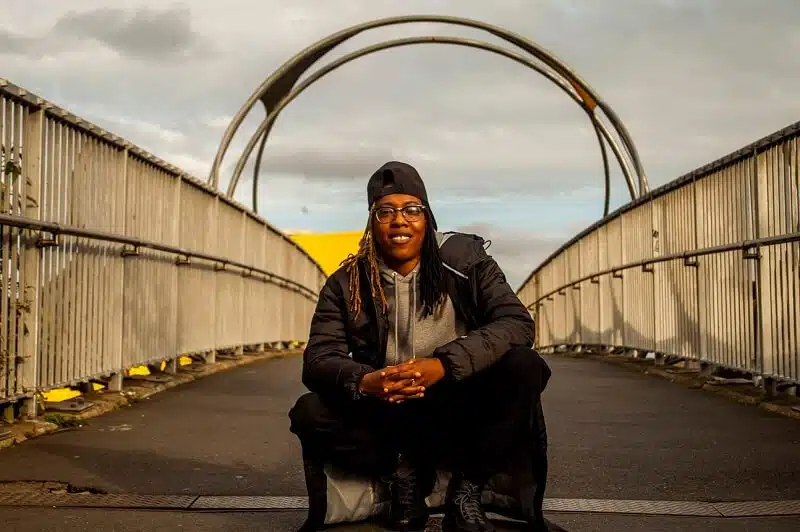 United Kingdom's queen of the Afrobeat nation is back again with a hip whining hit! HypeFresh welcomes Nyja with warm love and good vibes as she celebrates her latest single, "Excuze Mi", produced by 30 Degrees. The release of her single "No Worri" back in February still remains a growing success after racking up over 12,000 views on her YouTube channel. The East London artist plans to keep the momentum going and the dance floor jumping. She is on a roll and is summer ready for every dancehall in London, America, wherever.
Nyja, the Dancehall Queen
The Nigerian native is reveling up the dancehalls with her new hit, "Excuze Mi". The is track sensational, sexy and seductive—reflecting her African roots. Building the foundation of a career based on self-belief, faith and determination, she rightfully positions herself for success. She is a pure advocate of being true to herself, and staying true. The song is uplifting and relatable to the traditional Afrobeat sound. The song is an expression of liberation, making way for fans to be free with themselves and the way they move. The track exudes positivity, making a mark to let the world know that she'll be around for a good time and a long time. Of course, the track opens with her captivating presence. Undoubtedly, the track dominates the room. "Excuze mi…Pardon…Excuze Mi Attention…Arrived I've Entered..The Place Com N Get Down."
HypeFresh applauds the track and gives it two thumbs up! Nyja is a dope artist who is pure and oozing with talent! We are rooting for her!
Check her out on Instagram!