Since debuting her new solo career, Yung Miami has been on a roll. Her latest video "Rap Freaks" certainly made a huge impression on the hip-hop community. The City Girls' member name-dropped a slew of rappers in her new music video.
She even name-dropped her bestie Megan Thee Stallion. Of course, our favorite HOT GIRL Coach had to offer her two cents on Yung Miami's new track. Luckily, she loves "Rap Freaks." Even more so, she can't stop cracking up over her friend's ability to rhyme a particular verse.
            Megan Thee Stallion Can't Stop Laughing Over This One Lyric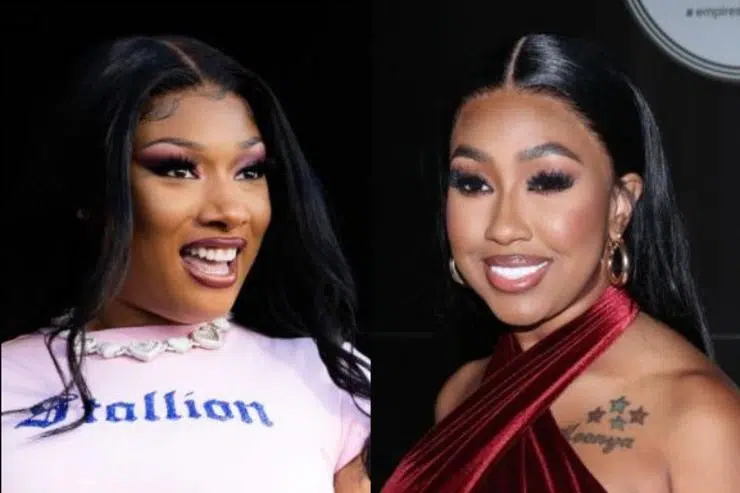 Evidently, Megan Thee Stallion and Yung Miami have developed a close friendship in recent years. Not only that, but they're fans of each other's work. Recently, City Girls' Yung Miami dropped the hit song "Rap Freaks" that has everybody talking. So far, she received some pretty positive reviews. Megan Thee Stallion especially loves the new track, too. In fact, she has a favorite lyric that she can't stop cracking up over.
.@theestallion reacts to @YungMiami305 rhyming "roaches" with "buenas noches" on Instagram live 😭 #RapFreaks pic.twitter.com/Jl7dSBAYLy

— Female Rap Room (@girlsinrap) October 29, 2021

During an Instagram Live, Megan Thee Stallion and her boyfriend Pardi Fontaine shared laughs over Yung Miami rhyming "Buenos Noches" with "roaches." Honestly, it appears to be one of the best rhymes ever in rap music history.
 Yung Miami Gives A Shoutout To Megan Thee Stallion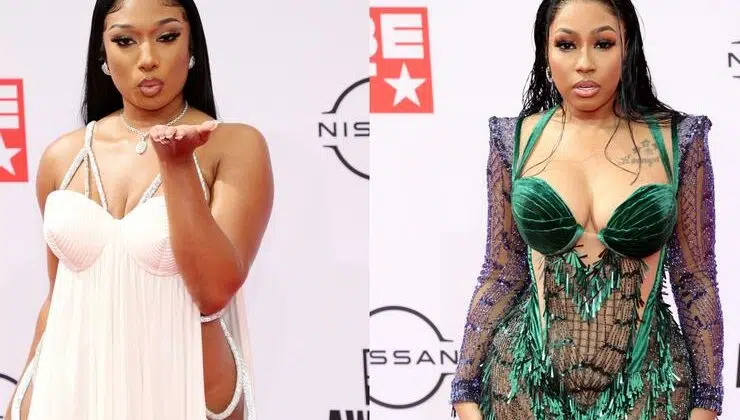 Clearly, Megan Thee Stallion is a mega fan of Yung Miami's "Rap Freaks." She even told fans to go and watch the music video during her Instagram Live feed. Yung Miami made a similar gesture, by paying homage to Stallion in the music video. The emcee raps, "Drive the boat, sit on Megan face, ride it like a stallion." Pretty graphic but nonetheless, the two are friends for a reason.
Give us your thoughts Yung Miami's "Rap Freaks." What do you think of the song? Be sure to comment down below!